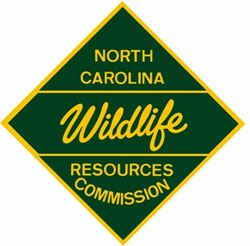 The N.C. Wildlife Resources Commission will open the Cross Point Landing Boating and Fishing Access Area on Harris Lake to the public on May 3.
The Commission and Duke Energy, which owns the lake and the site, will commemorate the opening with a ribbon cutting at 10 that morning.
The Commission replaced two existing boat ramps with four new ramps with floating docks. The site also features a floating courtesy dock and floating fishing pier. The newly paved and lighted parking lot includes 17 parking spaces for single vehicles and 124 spaces for vehicles with trailers. The entire site is now fully accessible and meets the guidelines of the Americans with Disabilities Act.
"The newly renovated Cross Point Landing Boating and Fishing Access Area represents what can be accomplished through an effective partnership involving the private sector and state government," said Gordon Myers, executive director of the Commission. "The relationship enjoyed by Duke Energy and the N.C. Wildlife Resources Commission has resulted in an ADA-compliant boating and fishing access area on one of North Carolina's premier bass-fishing destinations, which helps contribute to the more than $230 million annually generated by bass fishing in the state."
Harris Lake is known as an excellent largemouth bass fishery, though anglers also can catch other species, such as crappie, catfish, white perch and a variety of sunfish.
"Duke Energy is pleased to work with the N.C. Wildlife Resources Commission to provide this access area for public enjoyment," said Steve Jester, Duke Energy Vice President of water strategy, hydro licensing and lake services. "Cross Point Landing is a wonderful enhancement to a very popular boating and fishing lake. The Wildlife Resources Commission is an excellent partner in constructing and maintaining public recreation access areas at Duke Energy lakes across the state."
The Wildlife Commission paid for the construction of the access area through funding from motorboat registration receipts and from Sport Fish Restoration Program funds. For more information on boating and fishing in North Carolina, including an interactive map of free, 24-hour access areas, visit www.ncwildlife.org.
Logo courtesy North Carolina Wildlife Resources Commission