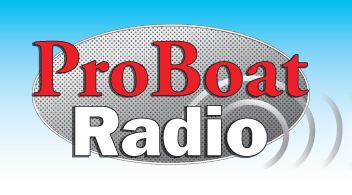 Surveyors and Multimeters, Ammeters, and Other Diagnostic Tools: Dwight Escalera joins the surveyors to preview his IBEX 2003 seminar for surveyors, boat inspectors, and marine electric technicians.
When it comes to identifying and interpreting electrical faults, the most common diagnostic tools are multimeters, clamp-on ammeters, and the IDEAL SureTest circuit analyzer.
We're going to talk about how to interpret the readings you'll get from each diagnostic tool, whether for the benefit of the vessel, the owner, or the operator.
Logo courtesy ProBoat Radio