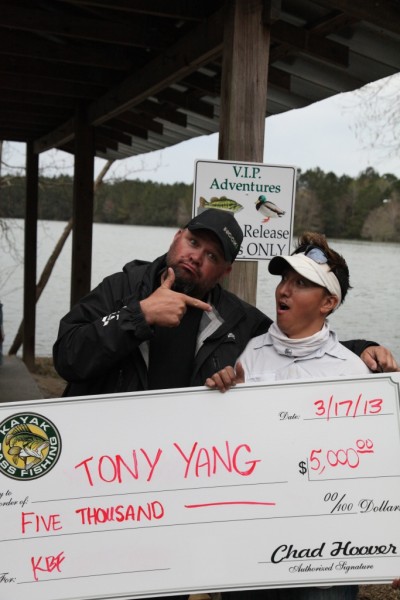 The Heliconia Press, a leading producer of outdoors television, is excited to release a full episode of Knot Right Kayak Fishing with Chad Hoover for free viewing online.  Knot Right Kayak Fishing follows Chad 'Knot Right' Hoover, as he travels around North America with his Wilderness Systems fishing kayaks, in pursuit of monster bass. 
For those who missed it on NBC Sports, the latest episode of Knot Right Kayak Fishing is now online.  The episode features coverage of the world's most prestigious kayak bass fishing tournament – the Kayak Bass Fishing.com Invitational.  Hosted by VIP Adventures in Summerville, SC, top kayak bass anglers face off to win $5000 in cash and other valuable prizes.
Watch the full episode below:
Watch Knot Right Kayak Fishing on NBC Sports every Wednesday at 1:30 pm EST!
Image and video courtesy The Heliconia Press