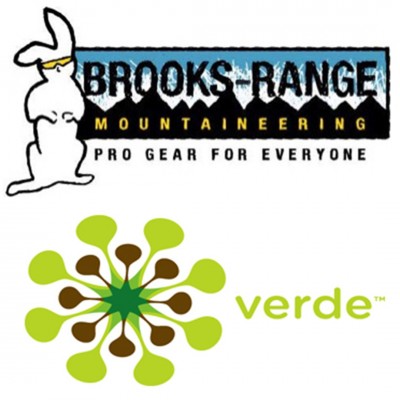 Brooks-Range Mountaineering Equipment announces Verde PR & Consulting as their public relations agency of record (AOR). Effective immediately, Verde will engage its integrated approach to brand communications, employing traditional PR and digital content strategies to support Brooks-Range's visibility and consumer awareness.
Trusted by the world's top mountaineer, avalanche and outdoor experts, Brooks-Range offers a selection of innovative and high-quality backcountry and outdoor equipment and accessories. Designed with ultility, safety and comfort for professional guides and recreational adventurists alike, Brooks-Range is committed to maximizing enjoyment and safety in the mountains.
Jeff Blakely, General Manager, Brooks-Range, stated, "As one of the most recognized public relations agencies in the outdoor industry, we are excited to work with Verde to bring our brand visibility to the next level. Merging Verde's extensive and respected connections with our loyal and core roots in the outdoor industry will make for a very effective partnership."
Founded by Matt Brooks, an avid mountaineer, guide and member of the American Mountain Guide Association, Brooks-Range is highly involved with promoting safety and education in the wilderness, as well as supporting organizations that make mountaineering and backcountry adventures more accessible such as the American Mountain Guide Association, American Avalanche Association, Canadian Avalanche Association and the American Institute for Avalanche Research and Education.
"In addition to working with world-class mountaineers who wholeheartly stand behind their product, Brooks-Range's participation with influential organizations provides them with an outstanding position to further their credibility and leadership in the industry," said Kristin Carpenter-Ogden, founder and CEO of Verde. "Through Verde's approach to integrated communications, we revel in the opportunity to leverage their influence as a brand."
With over a decade of experience in the outdoor, fitness and lifestyle markets, Verde PR & Consulting is a leading brand communications agency with offices in Boulder and Durango, Colo. and Jackson, Wyo.
Logo courtesy Verde PR & Consulting