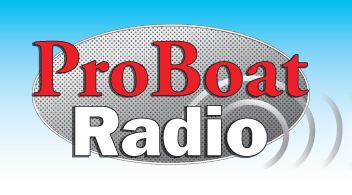 Today, the marine industry is seeing a huge variety of outboards, from tiny solar-powered trolling motors to the largest single outboards ever built. While a few owners still enjoy tinkering with older engines, most boaters are happy to trust these increasingly complex machines to factory-trained service techs.
In this preview of his IBEX 2013 seminar, John Bernier (North Atlantic Marine Services), reviews a series of questions that every service tech needs to consider when it comes to working on outboards.
What is routine maintenance and does it change with location or usage?
Where do I find the information I need?
How can I find someone to assist us with a successful program?
How can my service manager or service writer package and/or upsell this work without sounding like a sales pitch?
How can I perform all this work in a timely fashion?
Join us to find out how service departments can the quality of their work and customer satisfaction.
Logo courtesy ProBoat Radio