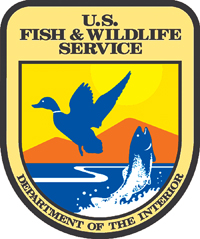 The U.S. Fish and Wildlife Service announced today that the City of Rio Vista, Calif., will receive a $225,000 federal Boating Infrastucture Grant (BIG) to help fund a project to replace a deteriorating dock for recreational boaters.  The California Department of Boating and Waterways will support efforts of the city to replace the dock, which will provide seven slips for eligible vessels. Federal grant funds will be matched with $75,000 in non-federal funding.
The grant to Rio Vista is among $11.2 million in competitive grants going to 15 states for projects to support recreational boating through the Boating Infrastructure Grant (BIG) program.  The Fish and Wildlife Service will also release approximately $2.4 million to 25 states, commonwealths, and territories willing to match a smaller, non-competitive grant program known as "BIG Tier 1" funding.
Grantees use Boating Infrastructure Grant funds to construct, renovate, and maintain facilities with features for transient boats (those staying 10 days or less) that are 26 feet or more in length and used for recreation. Grantees may also use funds to produce and distribute information and educational materials about the program and recreational boating.
"These grants, funded by fishing and boating enthusiasts, have helped communities across the nation build and enhance recreational boating facilities that provide recreational opportunities while supporting jobs and economic growth," said Fish and Wildlife Service Director Dan Ashe.  "This program is a win-win situation for recreational boaters, conservation initiatives and job creation."
"The BIG Grants have major impacts – not only do cruising boaters get the benefit of facilities that they help to pay for, waterfront communities and their small businesses also get an economic boost from visitors who enjoy boating," said Thom Dammrich, chairman of the Sport Fish and Boating Partnership Council and president of the National Marine Manufacturers' Association.
For example, a BIG grant of nearly $1.5 million, matched with nearly $1 million in non-federal funding, will enable the Pennsylvania Fish and Boat Commission to partner with the Bucks County Riverfront Program to install 25 new day slips on the Delaware River between Philadelphia and Trenton, New Jersey. The ADA-compliant project, part of a larger effort to improve the waterfront in Bristol Borough, will also include new educational signage, lighting, and breakwater structures to protect the facility.
And in Chattanooga, Tennessee, a grant of nearly $1.3 million, matched by nearly $3.9 million in non-federal funding from the Tennessee Wildlife Resources Agency and the City of Chattanooga, will go toward the construction or extension of guest dockage at four prominent locations along the south shore of the Tennessee River. Each location will include up to 10 slips, for a total of 40 new slips for eligible vessels.
Funding for the Boating Infrastructure Grant program comes from the Sport Fish Restoration and Boating Trust Fund, formerly known as the Aquatic Resources Trust Fund, which boaters and manufacturers support through excise and other taxes on certain fishing and boating equipment and gasoline.
For more information on each of the grant projects, visit http://wsfrprograms.fws.gov/Subpages/GrantPrograms/BIG/BIG_Funding.html
The Wildlife and Sport Fish Restoration Program (WSFR) is a 75-year partnership to benefit fish and wildlife, and provide Americans with access to the outdoors through a self-imposed investment paid by manufacturers and users of gear bought by anglers, boaters, hunters, and shooters and managed by Federal and State fish and wildlife agencies. Fishing and hunting licenses and motorboat fuel tax also support fish and wildlife. For 75 years, the Wildlife and Sport Fish Restoration Program has provided more than $14 billion for fish and wildlife, supplied jobs for many Americans, and benefitted local economies through boating, fishing, hunting, and shooting activities.
Logo courtesy US Fish and Wildlife Service