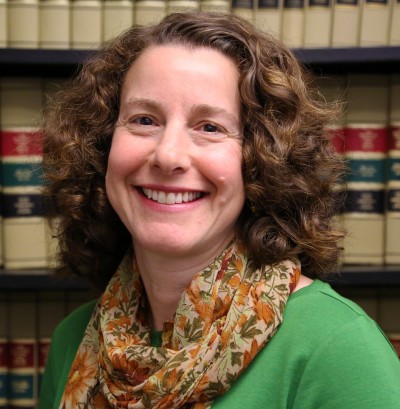 National Park Service Director Jonathan B. Jarvis has named Alma Ripps as Chief of the Office of Policy.  She had been Jarvis' deputy chief of staff since 2010.
"Alma was a natural choice for chief of policy," Jarvis said. "She has solid experience and a thorough, wide-ranging background in parks, environmental policy and natural resource management and legislative and congressional affairs. Alma also spent significant time on projects and with agencies outside the National Park Service and the Department of the Interior which gives her the ability to look at issues through different perspectives."
As the deputy chief of staff, Ripps was one of the main authors of A Call to Action: Preparing for a Second Century of Stewardship and Engagement, and served as the National Park Service's lead for President Obama's America's Great Outdoors initiative. She joined the National Park Service in 2000 as a legislative affairs specialist in the National Park Service Office of Legislative and Congressional Affairs.
"As policy chief I will work closely with field and program managers, as well as National Park Service leadership, to use servicewide policy guidance to support the actions and goals outlined in A Call to Action, and to anticipate and address future challenges to our national parks and programs," Ripps said.
Ripps began her federal career in 1992 as a Presidential Management Intern at the National Oceanic and Atmospheric Administration. During this two-year program, she served as a legislative fellow in the United States Senate and as a special assistant in the Office of Secretary of the Interior Bruce Babbitt. She previously held positions as a research assistant with a White House task force studying the Midwest floods of 1993, as a special assistant in the Office of the Deputy Under Secretary of Defense (Environmental Security) at the Pentagon. She also worked for the National Wildlife Federation in Washington, D.C., and the Environmental Protection Agency in Seattle.
Serving as a Student Conservation Association volunteer at Cumberland Gap National Historical Park sparked Ripps' interest in a National Park Service career. "That was something of an unusual choice for a kid from the New York City area," she said. "But I also gained valuable experience in resource protection, visitor services, interpretation, and wildlife management as a seasonal park ranger with the Army Corps of Engineers in New Hampshire and as a volunteer at the Cheyenne Mountain Zoo in Colorado."
Ripps holds a Bachelor of Science degree from the University of Vermont and a Masters of Public Administration in Environmental Policy and Natural Resources Management from the University of Washington in Seattle. She and her husband, retired Army Lt. Col. Jim Dullaghan, enjoy hiking and camping in national parks with their two rambunctious sons, Conor and Aidan. The boys love exploring the outdoors using all five senses.
Ripps replaces Bernard "Chick" Fagan who retired in 2012.
Image courtesy National Park Service