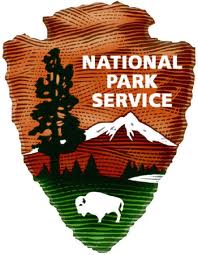 A young artist inspired by the night sky soars to new heights but as the artificial light around him grows, his inspiration suffers and so does his art. Is he doomed to dullness? Is his career on the rocks?
"I think you'll want to watch and find out," National Park Service Director Jonathan B. Jarvis said of a new night skies video story from the National Park Service and a stellar non-profit partner, Global Explorers.
The Day the Lights Went Out is a surprising two minutes of video, Jarvis said. "It's actually a public service announcement to promote exploration of our night skies but it's a great video. After you've watched it a few times, get out and discover the night sky in your backyard or, better yet, in your nearest national park."
Scientists like Chad Moore who leads the National Park Service Night Skies Team, track night sky conditions at national parks across the country. Their research shows a noticeable change in the past 50 years – increasingly rare natural dark skies. "At the same time," Moore said, "stargazing programs in national parks are growing in popularity. Perhaps as people lose the experience of seeing the Milky Way, northern lights, or meteor showers in their hometowns, they look for these experiences in national parks. Whatever the reason, we get to show visitors the other half of a national park after the sun goes down."
Scientist-turned filmmaker Randy Olson called the project an excellent collaboration and a model for broad communication of an environmental issue. "Overall it's a great film that I'm sure will have very long "legs" because of its high quality," he said. "It doesn't give you a ton of factoids about night skies – that's what web sites are for. It does hit you on an emotional level and tells you clear night skies are important."
The Day the Lights Went Out was developed by the award-winning partnership of the National Park Service's Natural Sounds & Night Skies Division and Global Explorers. The video drew its inspiration from the experiences of students participating in Global Explorers youth expeditions, although initial reaction, from people of all ages, often includes the word "inspirational."
"Most of all we wanted to reach more people than the lucky kids who go on our expeditions," said Julie Dubin, co-executive director at Global Explorers. "The video is one of many ways for people to bring the environmental stewardship principals they learn in national parks back into their communities and schools."
The National Park Service-Global Explorers youth education program features classroom activities, internet learning opportunities and expeditions to national parks where dark skies can still be found. The new "night sky ambassadors" share their passion for starry skies and encourage friends to join them in preserving this unique natural resource.
The partnership provides youth, some from underserved communities or with physical challenges, the opportunity to learn about the importance of natural sounds and night skies. Those who take part in the program experience these natural treasures as scientists and explorers, not just as visitors. They learn how our ancestors used the night skies for cultural and navigational purposes and why many species of wildlife require dark skies in order to survive. The students develop both a sense of awe about the natural environment and a lifelong passion for stewardship.
You can watch the video and see what happens to our young artist by visiting http://www.globalexplorers.org/nightskies
The Day the Lights Went Out is also part of a night sky campaign called "Look up. Wonder Awaits. Every night." For more information visit the National Park Service Natural Sounds and Night Skies web page and the Global Explorers web page.
Image courtesy National Park Service