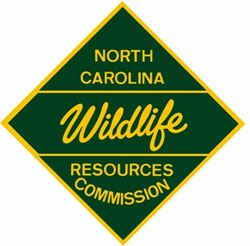 A few openings remain for the 2nd Annual Kayak Fish and Float Workshop, which will be held April 13 from 9 a.m. to 3 p.m. at the John E. Pechmann Fishing Education Center in Fayetteville.
The N.C. Wildlife Resources Commission is hosting the free, family-friendly workshop, along with Heroes on the Water and the Great Outdoor Provision Company, which is providing kayaks for participants to use, including smaller, 12-foot fishing kayaks ideal for teens and young adults.
Heroes on the Water, an organization that provides basic kayak fishing instruction, angling clinics and paddling classes for injured, wounded or disabled military personnel, will be selling hot dogs, chips and drinks, with all proceeds supporting kayak fishing outings for wounded service members and veterans.
The workshop will include fishing how-to seminars and demonstrations of popular fishing kayaks. Mark Patterson, of the N.C. Kayak Fishing Association, along with Hobie Kayak Pro Angler Capt. Jerry Dilsaver, will present workshops throughout the day on the following topics:
Kayak Safety and Rigging;
Offshore Fishing for King Mackerel;
Inshore Kayak Fishing for Redfish, Flounder and Speckled Trout; and,
Kayak Fishing for Bass, Crappie, Bluegill, Catfish and Carp.
While the workshop is free, pre-registration is required due to limited space. To register, contact Tom Carpenter at 910-868-5003, ext. 15, or [email protected].
The John E. Pechmann Fishing Education Center, the only fishing education center of its kind in North Carolina, is located at 7489 Raeford Road in Fayetteville, directly across the street from Lake Rim.
For more information on fishing in public, inland waters, visit www.ncwildlife.org/fishing.
Logo courtesy North Carolina Wildlife Resources Commission