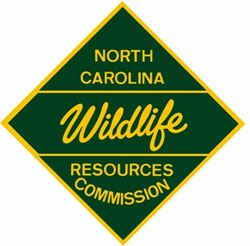 Boaters and anglers in Greene County wishing to enter Contentnea Creek now have a new access area. The N.C. Wildlife Resources Commission has just opened a new boating access area and fishing pier in the town of Hookerton.
A ribbon cutting will be held at 11 a.m., April 5, at 107 N. William Hooker Drive in Hookerton.
The Hookerton Boating Access Area has a new ADA-accessible concrete boat ramp with gravel parking. The 15-by-120-foot boat ramp has an 8-by- 60 floating dock to assist with launching and retrieving vessels. The location also has a new ADA-accessible 10-by-30-foot fishing platform on the T-shaped, fixed fishing pier for anglers without boats.
The gravel parking area offers 18 marked spaces for vehicles with trailers and five spaces for single vehicles as well as handicapped-accessible spaces for each.
"We are very excited about the partnership with the N.C. Wildlife Commission to build a Boating Access Area here in Hookerton," said Danny Taylor, a town commissioner. "It will help in the economic development of our town, but more importantly, it provides access to a very valuable natural resource — the Contentnea Creek. Now everyone can have access to and discover one of the most beautiful areas in our state. We want our youth to learn to appreciate wildlife and nature and be good stewards of our natural resources. The fishing pier will provide some of our youth opportunities that they may not have otherwise. The ramp provides boaters easy access in and out of the creek for fishing or just to observe nature and wildlife."
During spring, anglers can catch hickory shad in the Contentnea, which empties into the Neuse River. Other parts of the year, they'll find largemouth bass, sunfish and catfish. The site also offers a great launch site for those wishing to view the natural beauty and creatures of the North Carolina outdoors.
The boating access area and fishing pier were developed through a partnership with the Town of Hookerton. They were built using funds from motorboat registration receipts.
Logo courtesy North Carolina Wildlife Resources Commission