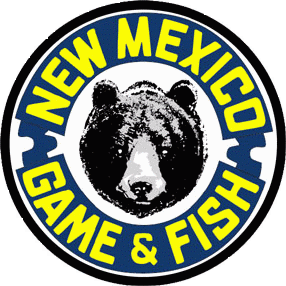 Spring is in the air, and as people and wildlife become more active outdoors, the Department of Game and Fish is encouraging everyone to be aware of some of the hazards posed by human-wildlife encounters.
Wildlife species including bears, skunks and raccoons that normally are inactive during the winter months are on the move, and some of them already are making mischief among people's trash and pets. The Department already has received five bear complaints this spring and expects many more as drought conditions persist. There also have been two confirmed cases of rabies – a raccoon in Raton and a fox in Socorro County – reminding pet owners to be sure their animals' vaccinations are up to date.
Homeowners and campers who are in bear country are reminded to secure garbage and pet food to avoid attracting wild animals. Pets outdoors should be on leashes at all times, and as always, everyone in the outdoors is advised never to approach wild animals, especially those that appear to be sick or dead.
For more information about living with bears and other wildlife, please visit the Department of Game and Fish website, www.wildlife.state.nm.us. To learn more about rabies, please visit the Department of Health website, www.nmhealth.org.
Image courtesy New Mexico Department of Game & Fish