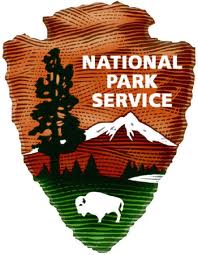 Grand Canyon National Park will celebrate the 43rd anniversary of Earth Day with a weekend of activities April 19 – 21, 2013.  The weekend will include a film about conservationist Aldo Leopold, a keynote presentation by author Mary Ellen Hannibal, and a day of fun and educational activities.  Everyone is invited to take part.
A free screening of the film Green Fire: Aldo Leopold and a Land Ethic for Our Time will kick off the weekend on Friday, April 19, at 5:30 p.m. in the Grand Canyon Visitor Center theatre. This award-winning, one-hour documentary recounts the life and legacy of Aldo Leopold and explores the many ways in which his land ethic and philosophy shaped conservation and the modern environmental movement.
On Saturday, April 20, at 7:30 p.m., Grand Canyon's Green Team is proud to host environmental author Mary Ellen Hannibal, who will be talking about recent studies of landscape connectivity as well as her new book The Spine of the Continent. Hannibal's free presentation will explore the critical nature of wildlife corridors which include natural habitats found within national parks along the Rocky Mountains and into the Southwest. She will also review the history of America's native wildlife habitats and share what scientists are doing to combat the gradual loss of these important lands along the spine of the continent.
On Sunday, April 21, the weekend will culminate in an open-house style event at the Grand Canyon Visitor Center plaza from 10 a.m. to 2 p.m.  Agencies and organizations from throughout northern Arizona will join park staff, partners and concessioners in offering educational activities, demonstrations and games, samples, and information on local and national environmental initiatives.  From demonstrations of composting and grinding coffee using a bicycle-powered generator, to informational handouts and samples of sustainable foods, there will be activities for all ages.
"Grand Canyon became a Climate Friendly Park in 2010, and the community here is continually working to decrease its environmental footprint.  Earth Day is an excellent opportunity for park staff, concessioners and partners to share their hard work in making Grand Canyon a greener more sustainable place to live, work and play," said Superintendent Dave Uberuaga.
All of the weekend's activities are family friendly and free of charge.
Grand Canyon National Park's 2013 Earth Day celebration is a collaborative effort between the National Park Service; Xanterra South Rim, L.L.C.; Grand Canyon Railway; Delaware North Companies; Bright Angel Bicycles; U.S. Forest Service; Arizona Public Service; Flagstaff Artist's Coalition, Arizona Department of Environmental Quality, Willow Bend Environmental education Center; Keep Arizona Beautiful; Grand Canyon Trust; Sierra Club; Clean Cities of Arizona; Grand Canyon Wildlands Council; and the park's cooperating association and fundraising partner, Grand Canyon Association.
Mary Ellen Hannibal is a Bay Area writer and editor whose work focuses on science and culture. She is the author of four books.  The most recent is The Spine of the Continent, which The Sacramento Bee called "one of four nonfiction books to read in 2012."  She was the 2012 winner of both the National Association of Science Writers' Science and Society Award and Stanford's Knight-Risser Prize for Western Environmental Journalism. She was also a 2011 Alicia Patterson Foundation Fellow.  Hannibal is a regular contributor to LIVESTRONG magazine, and her writing has also appeared in The New York Times, Scientific American, High Country News, the San Francisco Chronicle, Esquire, Elle and Yoga Journal, among others.
For additional information on Grand Canyon's Earth Day celebration, please contact Green Team member Marty Martell at 928-638-7834. To learn more about visiting Grand Canyon National Park, visit the park's web site atwww.nps.gov/grca.
Image courtesy National Park Service