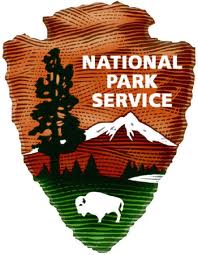 Icelandic park rangers and park partners visiting U.S. national parks this month learned a great deal to apply at home and discovered more than a few similarities with their American counterparts.
Hjorleifur Finnsson, a park manager at Vatnajokull National Park said he found the common ground in park management "astonishing, given the big differences between the two countries" – three compared with 398 national parks. "There is great value in comparing policy, methods and practical solutions as well learning we are actually doing some things right."
National Park Service Director Jonathan B. Jarvis said, "National parks are America's best idea and it's an idea we are happy to share with other countries, like Iceland. I've worked in international conservation and it's true from my perspective, park managers face similar problems the world over.  This type of dialog lets us share insights into conservation and park management and learn from each other."
Finnsson and other Icelandic park rangers and partners just finished a two-week visit to the United States, learning about American-style national park management, development and conservation  at national parks in Washington and Oregon. They are the second group of Icelanders visiting; the first was based at the National Park Service's Stephen Mather Training Center in Harpers Ferry, W.Va., last fall.
The training fellows include three park rangers from Thingvellir National Park near the capital of Reykjavik and seven from the vast Vatnajokull National Park in eastern Iceland. Other fellows represent a mixture of agencies and nonprofit organizations, including the Friends of Vatnjokull, the Icelandic Search and Rescue Association, the Icelandic Tourist Board, the Iceland Touring Association and the Northeast Iceland Nature Center.
"For us Icelanders, it is so interesting to meet up with a tradition of almost 150 years of nature conservation when the roots of our own only lead back about 40 years," Finnsson said.  "This tradition offers so many improvements of policy and practical processes. For Iceland, which is starting to develop professionalism regarding national parks and nature conservation, there are endless lessons to be drawn from the American tradition."
The latest group of Icelanders trained with National Park Service staff on topics such as managing natural resources, building partnerships, and developing interpretive programs. They also attended the national conference of the Association of Partners for Public Lands in Portland, Ore., and visited and observed National Park Service staff at Olympic National Park and Mount Rainier National Park, both in Washington.
During training, rangers and park partners were able to explore topics from dams to resource management to concessions to backcountry search and rescue. The Icelanders' experiences will help them as they further develop Vatnajokuyll National Park and improve Thingvellir and Snaefellsjokull national parks.
Linda Bennett of the National Park Service Office of International Affairs said the Icelandic guests learned management skills and started to build international peer networks for conservation and park development and provided their American counterparts with a new perspective on current challenges in U.S. national parks.
"Considering they are operating on a shoe-string, the Icelandic national park staff does a great job managing their parks," Bennett said. "They are generalists, much like the NPS rangers were in the past, and are extremely resourceful. The Icelanders also have much to teach us about promoting our World Heritage sites. It is a major feature in their tourism management."
The Icelandic National Park Training Program was launched through a joint effort of the National Park Service's Office of International Affairs, the Alcoa Foundation, the American-Scandinavian Foundation and Friends of the Smokies.
The American-Scandinavian Foundation is a publicly supported nonprofit organization that promotes international understanding through educational and cultural exchange between the United States and the five Nordic countries. Friends of the Smokies raises funds and provides volunteer support to help preserve and protect Great Smoky Mountains National Park and previously consulted on the creation of the Friends of Vatnajokull group. The Association of Partners for Public Lands also assisted with training.
Image courtesy National Park Service