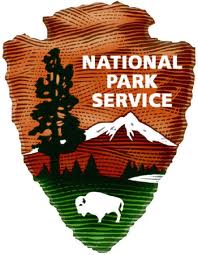 A new National Park Service (NPS) report for 2011 shows that the 3,376,000 visitors to Zion National Park, Cedar Breaks National Monument, and Pipe Spring National Monument spent $159,975,000 in communities surrounding the parks.  This spending supported 2,614 jobs in the local area.
"Zion is a world-renowned destination that offers opportunities for a range of recreational and educational experiences including passive activities and high adventure excursions," said Zion Superintendent Jock Whitworth. "The millions of visitors that come here also spend time and money enjoying the services provided by our neighboring communities."
"Cedar Breaks alone is responsible for bringing the local economy about $18 million", said Paul Roelandt, Cedar Breaks Superintendent. "Cedar Breaks sees itself as an important part of the regional economy.  Our location offers opportunities for visitors to experience a high-elevation scenic drive, colorful geology, and pristine night skies."
John Hiscock, Superintendent of Pipe Spring added, "Pipe Spring may be comparatively small in size, but the rich history told here is unmatched. Visitation to the park supported an estimated 42 jobs in the local communities, including Fredonia, AZ, Kanab and Hurricane, UT, and on the Kaibab Paiute Indian Reservation. The National Park Service is proud to have been entrusted with the care of America's most treasured places and delighted visitors generate significant contributions to the local economy."
The information on the three nearby parks is part of a peer-reviewed spending analysis of national park visitors across the country conducted by Michigan State University for the National Park Service.  For 2011, that report shows $13 billion of direct spending by 279 million park visitors in communities within 60 miles of a national park.  That visitor spending had a $30 billion impact on the entire U.S. economy and supported 252,000 jobs nationwide.
Most visitor spending supports jobs in lodging, food, and beverage services (63 percent), followed by recreation and entertainment (17 percent), other retail (11percent), transportation and fuel (7 percent), and wholesale and manufacturing (2 percent).
To download the report visit www.nature.nps.gov/socialscience/products.cfm#MGM and click on Economic Benefits to Local Communities from National Park Visitation, 2011.
Image courtesy National Park Service