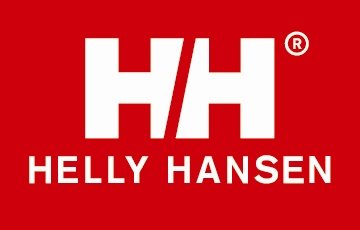 Helly Hansen announced today it will be the official clothing partner for Walking With The Wounded's (WWTW) Allied South Pole 2013 Challenge in November 2013.
Walking With The Wounded, a UK-based charity that funds the re-training and re-education of wounded servicemen and women, stages extreme expeditions to illustrate the extraordinary determination and courage of injured soldiers. Helly Hansen has been Walking With The Wounded's chosen clothing partner since its inaugural expedition to the North Pole in 2011. In 2012, Helly Hansen outfitted Walking With The Wounded 2012 attempt to reach the summit of Mount Everest.
This year, Helly Hansen will once again support Walking With The Wounded as it embarks on its most ambitious and exciting expedition to date. The 2013 expedition will see three teams of wounded servicemen from the UK, US and Commonwealth (Australia and Canada), head to Antarctica to race against each other in an attempt to reach the Geographic South Pole.
Antarctica is known to be the coldest, windiest and driest place on earth, and the wounded servicemen and women are expected to cover 335 km over 16 days, encountering temperatures as low as -40°C. With comfort and safety of paramount importance, it's crucial for each individual to be kitted out in gear that's guaranteed to keep them warm, dry and protected from the extreme brutality of the elements they will face throughout the expedition.
Helly Hansen has an unparalleled reputation and enviable heritage in protecting and enabling professionals who make their living in extreme conditions on oceans and mountains around the world.
For the past three years, Helly Hansen has worked closely alongside Walking With The Wounded, and has used experiences from its support of the North Pole and Everest expeditions to supply the teams with a full range of technical kit and accessories suitable for an expedition of this kind. Helly Hansen is an expert at modifying apparel and outerwear to meet the unique challenges of ably challenged participants.
"We continue to be inspired and humbled by the sheer determination of these wounded servicemen," said Erik Burbank, vice president of marketing at Helly Hansen. "The South Pole is undoubtedly one of the toughest places on earth to reach, and to attempt a challenge of this kind after experiencing such life-changing injuries is simply awe inspiring. Helly Hansen is thrilled to be able to supply equipment, gear and clothing that will help to provide each team member with the confidence they need to succeed with this quest."
Verglas Expedition Down Parka and Down Trousers:
Designed for Polar expeditions and extreme cold, the Verglas Expedition Down Parka is a key piece for keeping the servicemen warm in Antarctica. The jacket was developed with input from the WWTW expedition to the North Pole in 2011 and features a full box constuction filled with European 700 fillpower down for supreme insulation. The jacket is manufactured using a strong but light Pertex fabric, meaning that despite its large size it is incredibly lightweight. The design is protective and functional with extra length, a big hood, and large zips and buttons that can easily be operated when wearing mittens. The Verglas Expedition Parka is available in the latest Helly Hansen Collection. The Down Trousers are available on request.
Expedition Shell Jacket and Salopette Trouser:
This windproof outerwear is made in a highly breathable and waterproof HellyTech fabric commonly used for skiing. The kit has been developed as a result of the 2011 North Pole expedition and is specifically designed for use in Polar regions. This jacket and pant provides extra protection against extreme wind and cold, and features oversized zips and buttons for ease of operation when wearing gloves. In addition Helly Hansen has made personal modifications for several of the wounded servicemen in order to create solutions that are tailored to cater for their various injuries.
Expedition Mitten:
To cater for individual requirements, Helly Hansen has developed a component system with a shell outer mitten featuring an option of two different inner mittens; one of boiled wool and one of Helly Hansen's unique lightweight and quick-drying Helly Hansen Fiberpile. In addition a fleece glove is supplied for use when mittens have been removed to deal with tasks requring the use of the fingers, and to protect the bare skin from sticking to metal components. The outer shell mitten is constructed with goat leather palm for maximum grip and durability. It features an outside attachment point and a leach for added security.
Baselayers:
Knowing that moisture management is key when dressing for an Antarctic expedition, Helly Hansen has ultilised its extensive range of baselayers and LIFA technology. The teams will be wearing HH Dry, a lightweight 100% synthetic baselayer, to move sweat away from the skin which is important during high intensity skiing. As a second layer they are using HH Warm, a baselayer combining the LIFA fiber with Merino Wool, making it ideal for moving moisture whilst keeping warm.
Logo courtesy Helly Hansen