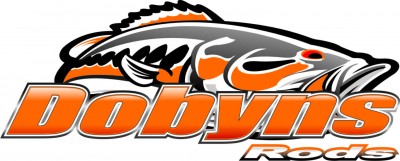 Xpress Boats, The original all-welded aluminum boat manufacturer and industry leader has announced its endorsement of Dobyn's Rods as a valued partner in our Team boat, Collegiate and Pro-Staff program. We are most excited about this relationship as both companies are truly best of class.
Gary Dobyns, owner of Dobyns Rods is not only a fan of Xpress Boats, he is an owner. "When I decided to buy a big tough aluminum boat to fish local rivers and duck hunt out of, I knew there was only one choice. That choice was an 18' Xpress. I ordered my boat out of Louisiana and had it shipped to me in California. The boat is everything I thought it would be! It was a great decision and now the boat is 10 years old with a few beauty marks but still in excellent condition; lots of ducks, dogs and fish and no signs of slowing down!"
Nearly 50 years ago in an old schoolhouse in Friendship, Arkansas, Kermit Bryant's dream was to develop and build the original "all-welded" aluminum boat. Today, Xpress operates out of a state of the art manufacturing facility in Hot Springs, Arkansas, producing topof- the-line aluminum boats for nearly any application. As in 1966, Xpress Boats remains owned and operated by the Herndon family. Never deviating from its roots, Xpress Boats continues to do what it does best, design and manufacture America's premier high performance all-welded aluminum boats.
Logo courtesy Xpress Boats