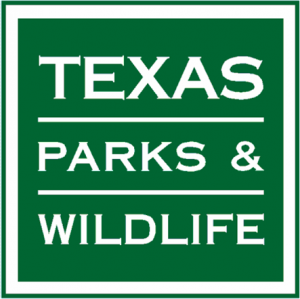 The annual Outdoor Fools Day event at the Texas Freshwater Fisheries Center in Athens has two goals: To let you know what's out there to enjoy, and to teach you how to do it.
Do you want to go camping? Kayaking? Fly-fishing? Cook gourmet campfire meals? Or maybe birding is your thing, or archery, or just learning about the animals that live in our woods and waters.
Outdoor Fools Day will help you develop your skills and increase your knowledge in all those areas—not by listening to someone talk about doing them, but by doing them yourself under the direction of a skilled expert.
Staff from Texas Parks and Wildlife Department's State Parks Division will show you how to set up camp. Fly-fishing experts will help you tie a fly and catch a rainbow trout with it in TFFC's casting pond, and then a park ranger will help you clean it and cook it.
How to eat it you will have to figure out for yourself.
If learning to shoot a bow and arrow is on your list, the Lone Star Bowhunters will show you how and let you practice target shooting at life-size replicas of deer, turkeys and feral hogs.
Other stations will let you construct and shoot off a paper-and-duct-tape rocket using compressed air; sample tasty foods cooked in a Dutch oven; see fish swimming in a glass-bottomed stream; touch a variety of salt-water creatures; see skins, tracks and skulls of predator and prey animals and learn how tracking dogs are used to locate wounded game.
In addition, live animal displays will let you get up close to reptiles and raptors. Wildlife on the Move will present reptiles from around the world at noon and 3:00 p.m. and give anyone who dares the chance to touch a 14-foot snake. The Blackland Prairie Raptor Center will present a raptor show at 1:00 p.m. and also conduct walk-around displays on the grounds. Regularly scheduled dive shows in which a diver hand-feeds fish will take place at 11:00 a.m. and 2:00 p.m.
Outdoor Fools Day is sponsored by Wulf Outdoor Sports; Schneider Electric; FutureMatrix, Inc.; Citizens National Bank; First State Bank; Red Hat Rentals; Aaron's Sales and Lease; Best Western –Royal Mountain Inn; Holiday Inn Express – Athens; Super 8 – Athens; Texas Parks and Wildlife Department and Friends of TFFC.
The Texas Freshwater Fisheries Center is located at 5550 F.M. 2495, about four miles east of Athens. Outdoor Fools Day will run from 9:00 a.m. to 4:00 p.m. All events are included with paid admission, which is $5.50 for adults, $4.50 for seniors and $3.50 for children ages four through 12. For more information call (903) 676-2277 or visit www.tpwd.state.tx.us/tffc.
Logo courtesy Texas Parks & Wildlife Department