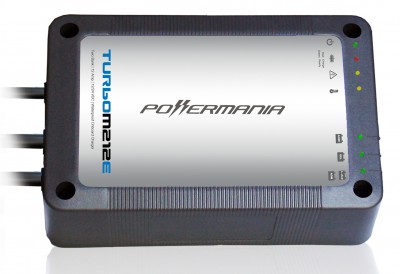 Charging two batteries at once is time-saving and cost-effective. Powermania's economical Turbo M212E onboard battery charger is a true 3-stage automatic charger that has a built-in battery type selector. This allows users to charge two 12V Lead-Acid, AGM or GEL batteries up to 144 Ah to their fullest capacities.
Built to endure harsh weather conditions, the M212E is great for boaters and anglers with smaller vessels that don't have much room for multiple gadgets. Measuring 8.25″ x 5.75″ x 2.75″, it weighs only 8.9 lbs. and comes with 5′ prewired AC and DC cables.
Incredibly safe, it offers features, such as Ignition Protection, Overheat Protection, Over-Current Protection, Over-Voltage Protection, Reverse Polarity Protection and Short-Circuit Protection. This onboard battery charger is fully potted with epoxy to ensure long-term waterproofing.
Powermania's Turbo M212E has a price of $119. It comes with a 2-year limited warranty.
Image courtesy Martin Flory Group