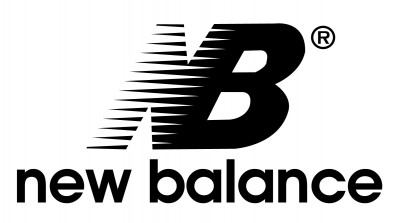 W. L. Gore & Associates ("Gore"), inventor of GORE-TEX high performance fabric technologies, and global athletic leader New Balance announced today three new collaborative styles for fall 2013. New Balance and Gore have collaborated before and this fall 2013 New Balance and Gore will offer the Minimus 10 Trail, Minimus 80 Multisport and 910 Trail all featuring GORE-TEX product technology to provide complete waterproofness protection and breathability to these popular styles. The New Balance GTX styles will begin to launch at retail in September 2013 with the suggested retail price ranging from $119.95 for the Minimus styles to $134.95 for the 910 Trail.
The New Balance Minimus 10 Trail GTX and the Minimus 80 Multisport GTX both come from Minimus DNA with barefoot-friendly interiors, an anatomically correct NL-1 natural last with its signature forefoot shape and 4mm off-set from heel to forefoot. The New Balance Minimus 10 Trail GTX is designed to encourage more of a forefoot or mid-foot strike while the Minimus 80 Multisport GTX is an all-purpose shoe with cushioning underfoot and overall protection to endure a full day of adventure in the outdoors.
The 910 Trail GTX offers trail runners the best of both stability and cushioning using a new trail specific fit in the UL-1 last. The new UL-1 last has an 8mm off-set from heel to forefoot combined with the go-fast superior cushioning of New Balance REVlite gives trail runners the confidence and comfort to conquer the trails with speed.
All three styles incorporate GORE-TEX Extended Comfort technology, which means every component of the shoe and how it's constructed is tailored for optimal breathability to ensure the footwear is ideal for highly aerobic activities.  "The combination of Gore technology with these New Balance innovative designs is a successful example of continued collaboration between both brands working toward satisfying the runner's need for protection and comfort in light weight and exceptionally fitting running footwear," said Kirk Christensen, global running footwear product specialist at Gore.
"We are always looking for ways to design innovative product that will benefit the runner and meet their every performance need," said Bryan Gothie Senior Product Manager at New Balance. "By adding the GORE-TEX brand to these light weight styles, we are able to diversify our outdoor offerings and further improve the consumer's experience."
The Minimus 10 Trail, Minimus 80 Multisport and 910 Trail with GORE-TEX will be available in men's and women's sizing and multiple widths this fall 2013. The Minimus 10 Trail GTX launches at retail in September, 910 Trail GTX in October and the Minimus 80 Multisport GTX in November 2013.
Logo courtesy New Balance