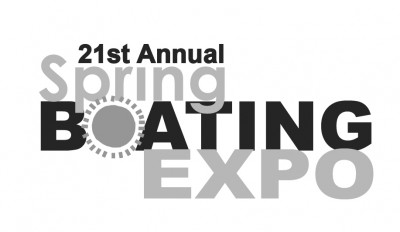 The Spring Boating Expo welcomed 2,400 more attendees than in 2012 during its four day run, March 14-17 at the Suburban Collection Showplace in Novi, Mich., with an increase of more than 18 percent. Nearly one hundred exhibitors filled the expo halls wall-to-wall with 14,000 more square feet of exhibit space than in 2012.
Attendance was up all four days with a great, crowded weekend. Saturday's attendance was the highest since 2006.
Sales at the event were also reported as strong. Feedback from exhibitors was very positive as they saw more motivated buyers and gathered more and stronger leads. "We saw a lot of people sitting at tables and writing up deals during all four days of the show. We have the improving economy here in Michigan to thank for that as well as Michigan's passion for boating," said Show Manager Nicki Polan.
"The buying market is definitely up. Consumers are doing their research but we got a lot of leads and interest in our product, the market is coming back," said Jeff Smith, owner of Silver Spray Sports in Fenton, Mich. MBIA's February Detroit Boat Show also finished strong; the combined reports forecast a positive 2013 for Michigan's boating industry.
The expo's attractions also proved to draw in the crowds. The Live Shark Encounter had standing room only with full bleachers at their performances each day. The Be A Diver Scuba Pool had a line to get into the pool and experience scuba diving most of the weekend. Meet a Mermaid, Waterwalkerz, Dora the Explorer and Paws the Detroit Tigers mascot all saw crowds of fans.
The Spring Boating Expo is owned and produced by the Michigan Boating Industries Association (MBIA), the voice of boating in Michigan. Revenue generated for this event is returned back to fund boater's interests via MBIA's programs and services. For more information visit SpringBoatingExpo.net or call 734.261.0123.
Logo courtesy Michigan Boating Industries Association