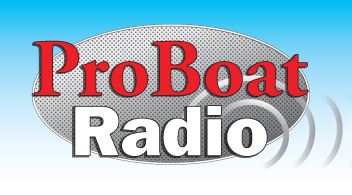 During the past couple years, as Robin G. Coles (owner of TheNauticalLifestyle.com) has promoted her book Boating Secrets: 127 Top Tips to Help You Buy and Enjoy Your Boat at various boating events, she picked up on an all too familiar pattern, namely, how boating would be more fun if only…
This past year, at both the Providence RI and Strictly Sail Miami boat shows, Robin put a flip chart in her booth. Then, she started asking women, "If you could change one thing about the man in their life while boating, what would that be?"
According to Robin, the flip chart got a lot of attention and chuckles. Plus, the results are intriguing.
In our discussion with Robin, she will talk about those results and what marine industry professionals can learn from this funny and informal survey about keeping people interested in boating, and keeping boating fun.
You can find ProBoat Radio Here.
Logo courtesy ProBoat Radio