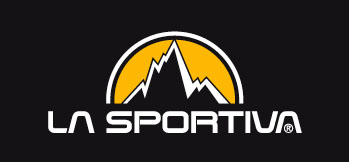 In her first foray into European competition, U.S. Ski Mountaineering National Champion Janelle Smiley has had a historic run. Wearing the lightest production ski boots in the world, the new La Sportiva Stratos Cube, paired with RSR bindings and skis, Smiley has raced her way to several podiums, proving that the Americans have a place at the table in the European-dominated sport of ski mountaineering.
The highlight of Smiley's European season was a win at the Teams Swiss National Championship on February 25, with partner and fellow Crested Buttian, Stevie Kramer. At the World Championships in Pelvoux-Vallouise, France, Smiley finished in 6th place in the Teams competition, again with Kramer, and a strong 13th place in the individual competition, the best finish for any American in the competition.
"Competing in Europe has been a real dream come true," states Smiley. "The spirit, atmosphere and level of competition here is amazing and it's been great to test my skills and fitness against the best in the world. I've been racing hard and am proud to deliver some solid results for the La Sportiva team"
In addition to the win in the Teams Swiss National Championship, Smiley also won the "Vertical Ciampac" on February 28. The race was just a few miles from the La Sportiva factory in Alba di Canazei and numerous employees were on hand to cheer for Smiley and the other members of the team.
Smiley will also be racing the Pierra Menta in France on March 21-24, the Ultra Tracks in Switzerland on April 20, and the Mezzalama in Italy on April 27, all of which are teams races covering 10,000 ft of climbing, many kilometers of technical terrain, and glacier travel for the Ultra and Mezz. The Pierra Menta is the Tour de France of ski mountaineering and will be televised this year. The raced is capped at 200 teams and is very difficult to get into. 400+ teams are on the wait-list but Smiley lucked out because she is from the United States, considered a "developing country" in ski mountaineering.
The 2012-2013 La Sportiva ski mountaineering team is made up of Janelle Smiley, Luke Nelson, Jared Inouye, and Sari Anderson.
Logo courtesy La Sportiva