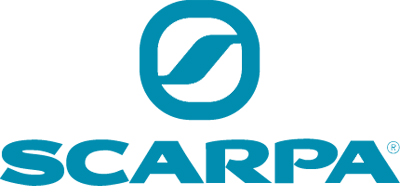 he result of several consecutive seasons of sales and bookings growth in Western Canada, SCARPA North America this week named Mystery Mountain Enterprises, and principal Michael Down, as its 2012 Sales Rep of the Year.
"Michael is a stalwart brand advocate for us in a key territory for SCARPA, and he's definitely earned this award both through results in 2012, and his many years of history with the brand," said Mark Mathews, SCARPA North America Director of Sales. "We have a lot of respect for Michael's relationship with the players in his territory as well as his knowledge of the products, and he's also just a pleasure to work with."
SCARPA's Sales Rep of the Year award is based on a number of criteria, including sales performance current year versus previous year, pre-season booking performance, agency structure and engagement with the in-house team at SCARPA.
Down, a self-described lucky guy because he gets to be "a professional outdoor gear freak," has a long climbing resume. He's scaled the highest summits on each of the seven continents, a testament to his ability in the mountains. But, in describing himself, Down is distinctly more understated: "After all these years I still have no particular climbing prowess, but I'm in love as much as ever with going for an adventure in the beauty and power of the high places …"
Logo courtesy SCARPA