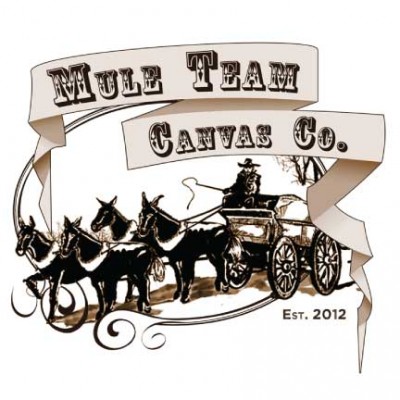 With our Long Bag you no longer have to carry long, odd sized items strapped unprotected to the side of your pack. Our 10"x 25" canvas bag can be securely opened and closed from both ends. Its tubular shape lends itself well to carrying axes, bedrolls, or other hard to pack items in a comfortable over the shoulder manner.
As with all items we make it is 100% undyed cotton canvas, manufactured in the USA, and intended to be customized by you into exactly the bag you need. You can dye it, wax it, add pockets, buckles, snaps, or buttons, to make your bag unique and exactly what you want.
Check out our website at www.muleteamcanvascompany.com  for prices and ordering information. Remember, at Mule Team Canvas Company, it's your pack, done your way.
Logo courtesy Self Reliance Illustrated