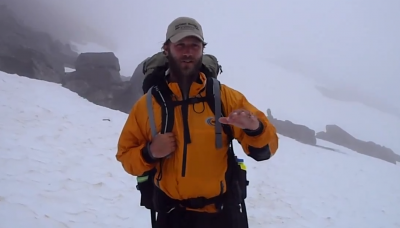 Dave and Amy Freeman paddled into the Port of Tampa on Thursday and will be staying for the weekend. It is a rare break from their nearly three-year journey from Seattle to Key West, during which the couple racked up an impressive 11,700 miles on canoe, kayak, dog sled and their own four feet.
It's about time they get a breather. According to the Tampa Bay Times, the couple came to west Florida city to meet with an old friend, put in a few appearances and have a sit-down with the mayor. Even an escort of local paddlers greeted the two near Davis Islands.
The Freemans are the driving force behind Wilderness Classroom, a nonprofit organization that promotes outdoor lifestyles and activities. Appearing and speaking outside of the trek is vital portion of the odyssey.
"One of our main reasons for paddling down the east coast through populated areas was to try and share stories with more people," said Dave Freeman.
The couple is especially focused on coaxing more children to coming back into the outdoors. They will be spending some time with the Trinity School for Children while in Tampa, and perhaps getting reacquainted with solid land as well. The Freemans have been known to go long weeks between resupply trips into towns.
The long journey is expect end soon but until then the couple is kept afloat with sponsorship and donations from outdoor groups. The "North American Odyssey" actively engages over 100,000 school children around the world.
Image screenshot of video by widernessclass on youtube