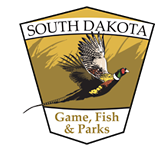 Two South Dakota state parks recently earned spots on separate top ten lists as compiled by a worldwide adventure company.
Active travel company Austin-Lehman Adventures gave the Mickelson Trail the number seven position on their top ten bike rides (http://www.foxnews.com/travel/2013/02/12/worlds-top-ten-bike-rides/). The company's European cycling director logged more than 10,000 miles across the globe to create the list. The Mickelson Trail was noted for its blasted hard-rock tunnels and more than 100 converted railroad bridges. Other honored trails included Glacier National Park in Montana, the San Juan Islands in Washington state, and locations in Austria, France, and Germany.
A few days later, South Dakota was named number 10 on the company's list of best wildlife viewing destinations in the world (http://www.foxnews.com/travel/2013/02/26/worlds-top-10-wildlife-destinations/). The list specifically cited Custer State Park for their variety of wildlife, from the brawny bison to the passive prairie dog. Visitors are also charmed by the begging burros, big horn sheep, pronghorn, wild turkeys, elk and mountain goats. Other locations on the list included Yellowstone National Park, the Galapagos Islands and the Amazon River Basin.
"We're honored that these two parks have been recognized as some of the best in the world," said Doug Hofer, South Dakota State Parks director. "The natural beauty and amazing hospitality of our state make these places special to residents and visitors alike, no matter where you go."
The recognition is no surprise to Governor Daugaard, who introduced a bill this year that would fund projects to enhance both the Mickelson Trail and Custer State Park. It would also establish a new state park that is anticipated to gain much recognition as a nature area and educational site for Native American culture.
"In South Dakota, we value the outdoors," said Daugaard. "Our heritage is based on outdoor activities – hunting pheasants, fishing in the Missouri River, camping in our state parks, and enjoying the beauty of the Black Hills.  The recent recognition of these two attractions shows we shine brightly throughout the world."
Image courtesy South Dakota Game, Fish and Parks