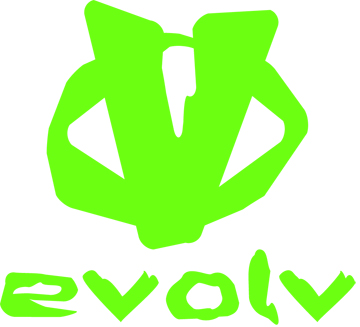 Footwear manufacturer Evolv Sports announces its partnership as the official climbing shoe of USA Climbing.
"This will be the second year of our partnership with USA Climbing" says Mychele Lepinsky, Director of Marketing for Evolv. "This partnership gives us an excellent opportunity for brand development, but we also see this as way to support the growth of the climbing community, especially youth climbing."
The program for the 2013 USA Climbing competitions includes the American Bouldering Series Championships this February and March, and the Sport Climbing Series Championships and Collegiate Climbing Series Nationals, both in April. Evolv will be the official climbing shoe of all three of the series and will also be headlining Team Championship components in the American Bouldering Series, Collegiate Climbing Series, and Sport Climbing Series.
As part of this partnership, Evolv will provide Regional Championship winners with a custom banner to take back to their home gym. National Team Championship winners will receive a customer banner as well as cash and Evolv footwear.
"Stepping up our partnership to this new level is a natural progression. We're thrilled to be the official climbing shoe through 2015," commented Lepinsky.
Logo courtesy Evolv