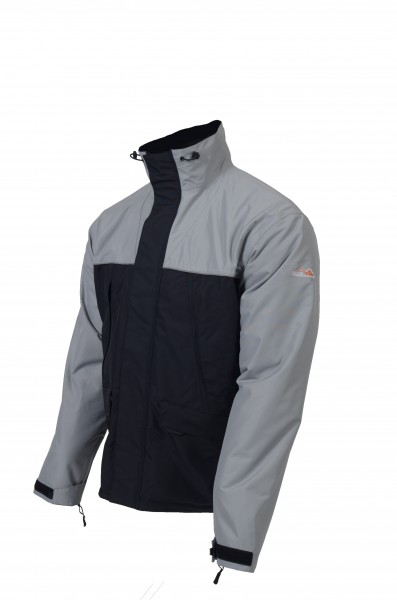 For skiers, snowboarders and snowmobilers, factors such as cold and warmth, dampness and dryness, and freedom and restriction can be in constant conflict with the adventurer. Proper clothing is by far the most important tool winter sports enthusiasts have to manage these factors and make winter recreation enjoyable.  Ride-Tek gear gives outdoor sports fanatics an affordable option to immerse themselves in the latest winter experiences head-on without worrying about torn clothing, moisture build-up, uncomfortable temperatures, or other downers. Ride-Tek's premium Shredder line has an outer shell equipped with Taslan Shield Technology. Taslan is a 21st-Century polyamide innovation formulated for maximum comfort that still retains the waterproof, breathable, tear-resistant features needed in rugged winter adventure wear. Designed with decades of experience in the worst winter conditions, Ride-Tek offers the most affordable, comfortable and durable clothing styles on the market today! Ride-Tek clothing is also constructed with Ride-Tek's advanced Climate-Balancing Reissa membrane that wicks away moisture. Ride-Tek jackets can be purchased with one of two zip-out liner choices to further optimize clothing performance, along with an assortment of high-quality gloves and bibs to match.
The Ride-Tek Shredder is the ultimate solution for extreme back country and deep woods powder.
Shell utilizes 100% windproof, waterproof, and breathable Taslan Shield Technology that is melded to Ride-Tek's climate-balancing Reissa liner
Taslan Shield Technology blocks stains and retains new appearance over time. Ride-Tek gear will look good in the lodge or on the trail for years to come!
Security Stitched for added seam and pull-point strength
Fully ventilated under arms and in back
Adjustable waist and collar for maximum comfort
Zippered, waterproof pockets with magnetized closures including 2 hand pockets, 2 chest pockets, cell phone and breast pocket in liner and in coat
3M Scotchlite reflective beads on front, arms and back
Adjustable waist and zippered, adjustable cuffs
Classic Styling
100% magnetically-attached, windproof zipper fenders
The Ride-Tek Ditchbanger offers classic style and all-day protection and comfort for snowmobilers.
95/5 Poly/Spandex shell for a soft yet strong comfortable feel with limited stretch-ability that is melded to Ride-Tek's climate-balancing Reissa liner
Fully ventilated allowing regulation for comfort in vital areas
Climate-Balancing, melded liner will not bunch or void
Heat-treated, water-resistant zippers throughout
Adjustable, zipper-close cuffs
Security Stitched for added seam and pull point strength
3M Scotchlite reflective bead for safety
Adjustable neckline and waistline for added comfort
Heat-treated zippers
Zip in/out liners
The Ride-Tek Cornice for winter enthusiasts who want durability, comfort and style at a great price
330 Denier canvas material shell for increased durability and less stiffness
 Water-proof, wind-proof, and moisture wicking
Ride-Tek Reissa liner melded to the interior of the canvas
Fully ventilated armpits and back allowing regulation for comfort in vital areas
Heat treated water resistant zippers throughout
Security stitched for added seam and pull point strength
3M Scotchlite reflective bead for safety
Adjustable hood, neckline and waistline for added comfort
Magnetized pocket flaps ensures secure close
Zipper close cuffs with hand gators to ensure seal around glove
Removable snow skirt eliminates snow blow back
Zippered, removable hood
The Ride-Tek Epic for free riders, free skiers and snowboarders who wring every minute of action out of winter
90/10 Poly/Spandex blend shell for more stretch while maintaining strength
Water-proof, wind-proof, and moisture wicking
Ride-Tek Reissa melded-in liner
Fully ventilated under arms
Zippered, removable hood
Heat-treated water-resistant zippers throughout
Security stitched for added seam and pull point strength
3M Scotchlite reflective bead for safety
Adjustable hood, neckline and waistline for added comfort
Magnetized pocket flaps ensures secure close
Zipper close cuffs with hand gators to ensure seal around glove
Image courtesy G-Force Consulting