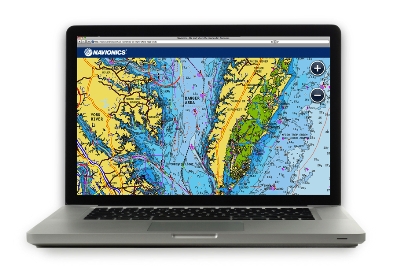 Navionics, the leader in electronic charting for the recreational boating market, announced today the availability of its new Web Application Programming Interface, Web API. Making its premier charts easy to add to any website, Web API breaks new ground in how organizations and individuals can access and interact with Navionics cartography. The programming tool allows developers to quickly and easily integrate or embed Navionics maps onto websites to enhance marine-based content such as fishing tournaments, seaside retail locations, marina-life studies, editorial and more.
A powerful tool, the new Navionics Web API not only allows developers to add bathymetric maps of the seas, lakes and oceans to their website, but also lets them layer location-based content of their choice over the Navionics chart. An exceptional reference tool that offers unlimited potential uses, the charts can be integrated with common third party maps such as Google, Bing and Yahoo, and offer the same exceptional, localized Navionics data shown on chartplotters and mobile devices. The Web API maps feature a full search function, and precise Navionics data including tides and currents.
"For years, companies have asked to display our charts on their websites to promote on-the-water activities – with our new Web developer interface, now they can," said Don Black, global vice president of sales and marketing, Navionics. "Our Web API offers the growing marine community an unprecedented tool to enrich their online content. Like the popular electronic charts for in-car navigation and trip planning we've all become accustomed to, Navionics' new developer app provides the same opportunities for any organization to implement a marine chart with the nautical details relevant to fishing, boating, diving or any other water-based activities."
The Navionics Web API developer solution is free to all users and can be downloaded from Navionics.com/en/web-api. The API is available in English, French, German, Italian and Spanish. Completing a simple, click-thru license agreement is required. For more information on the Navionics WebApp developer or to learn more about Navionics and its entire product line, visit www.navionics.com.
Image courtesy Navionics