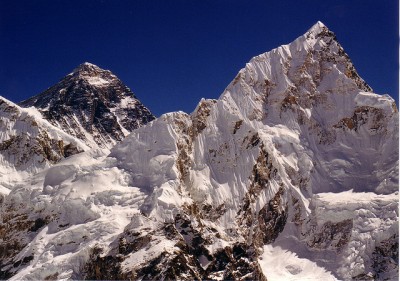 The late New Zealand mountain climbing guide Rob Hall is set to be immortalized in the tentatively titled Hollywood film Everest.
Christian Bale is set to play the role of Hall; Baltasar Kormkur–whose works include such movies as The Deep and Contraband–is set to direct the film.
Hall perished nearly 17 years ago when he made the fateful decision to stay behind and comfort his ailing client Doug Hansen during a blizzard; that blizzard also claimed the lives of seven other people that day.
The book Into Thin Air, written by journalist Jon Krakauer who was a member of Hall's climbing party that day, tells Hall's tale and describes his decision to stay behind. That book was later turned into a made-for-TV movie.
Hall could have descended to basecamp as the storm struck, but he put the life of his client before his own and remained by his side during the storm.
Rob Hall's last words showed his concern for others above himself clearly. With his strength fading in basecamp after being out in the storm for two days he asked to be put through to his wife. Hall's last words to her were, "I love you. Sleep well, my sweetheart. Please don't worry too much."