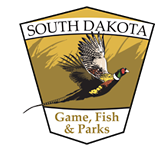 People wanting to camp in South Dakota state parks on Memorial Day weekend may begin making reservations for that holiday period at 7 a.m. CST on Feb. 23, for Friday, May 24 arrivals.
"Memorial Day weekend is very busy in all the parks," said state Division of Parks and Recreation Director Doug Hofer. "Campers should plan ahead to reserve their favorite camping spots."
Hofer reminds campers who are reserving more than one campsite to call 1-800-710-2267. "For now, reservations for multiple campsites must be done over the phone, but online reservations for more than one site will be possible within the next month."
A three-night stay is required during holiday weekends at all parks except Custer State Park. Reservations for campsites in Custer State Park and for lodges in all state parks and recreation areas can be made one year in advance.
Reservations can be made 24 hours a day both online at www.campsd.com or by calling 1-800-710-2267. Campsites become available at 7 a.m. Central Time on the first day of the 90-day window. There is a $7.70 per site non-refundable reservation fee, which does not apply to South Dakota residents.
People may sign up to receive text message reminders about reservation openings for holiday weekends. Text "SDGFP ROD" to 368638. Message and data rates may apply.
The full 90-day window calendar can be found online at www.gfp.sd.gov.
Logo courtesy South Dakota Game, Fish, and Parks