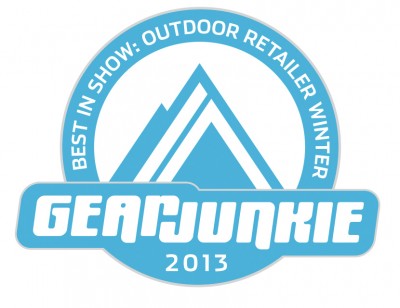 Results issued at 2013 Outdoor Retailer Winter Market
PrimaLoft, the world leader in high performance insulations and performance fabrics used in leading outdoor and fashion brands, home furnishings, work wear and military applications, is proud to announce their performance insulation technology garnering multiple award placements in GearJunkie.com's "Best in Show' awards at the 2013 Outdoor Retailer Winter Market show at the Salt Palace Convention Center, Salt Lake City, UT from January 23-26, 2013.
"GearJunkie.com holds a high standard for the companies in the outdoor industry and grades innovation from a technical and performance standpoint," stated Michael Joyce, president and chief executive officer of PrimaLoft, Inc.  "To be acknowledged in three products for 2013 is a great achievement for our insulation technology, but also illustrates our brand partner's commitment in pushing the boundaries for technical performance and innovation for today's outdoor consumers."
For 2013, PrimaLoft was selected as a "Best in Show" winner for being a key component in The North Face Thermoball Collection. PrimaLoft also received "Best in Show' mentions for their inclusion in the NEMO Canon -40 sleeping bag and Montane Prism lightweight gloves, respectively. The awards are issued by GearJunkie.com.
"PrimaLoft is a long-trusted 'ingredient' in outdoors products we test here at GearJunkie," said Stephen Regenold, editor and founder of GearJunkie.com. "It was no surprise to see the brand well represented in this year's awards."
GearJunkie.com, founded in 2006, provides outdoor enthusiasts with product reviews and news in the outdoors world. As part of their 'Best in Show" award series, GearJunkie.com editors and reporters meet with represented brands at Outdoor Retailer to seek out "Best in Show" products, the most innovative and unique items put out by the industry this year.
Logo courtesy Primaloft