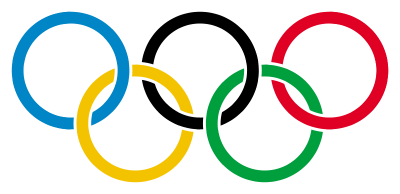 To celebrate one year to go to the Sochi 2014 Olympic Winter Games, the Youth Olympic Games team caught up with and filmed a couple of freestyle friends who have their sights firmly set on winning Olympic medals next February in Russia.
Free broadcast quality footage of freestyle skiers Kevin Rolland and Kai Mahler training in Colorado, USA, can be accessed here
The IOC is following the remarkable journeys of a number of athletes who competed at the inaugural Winter Youth Olympic Games in Innsbruck in 2012 as they prepare to compete at the Sochi Games. Mahler (17, Switzerland) won gold in ski half-pipe at Innsbruck 2012, while ski half-pipe World Champion Rolland (23, France) mentored the athletes in Innsbruck as a Youth Olympic Games Ambassador.
The high-flying duo will be looking to win the first ever gold medals in ski-half pipe (Rolland) and ski slope-style (Mahler), both of which are among a handful of new disciplines that will be making their debuts on the Olympic Winter Games programme in Sochi.
A series of films featuring YOG athletes who competed at Innsbruck 2012 will be made available over the coming months.
The Youth Olympic Games provide young athletes with the tools necessary for competing at elite international competitions. In addition to world-class competition, the athletes also take part in activities designed to prepare them for the future such as media training, nutritional information and the Olympic values.
If you are interested in finding out if Innsbruck 2012 alumni from your country are aiming to take part in the Sochi 2014 Olympic Winter Games, please contact us at [email protected]. We would be happy to organise interviews, provide photos or share additional footage with you.
Logo courtesy International Olympic Committee