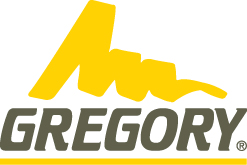 Gregory Mountain Products, the leading pack maker for over 35 years, has been awarded the renowned ISPO AWARD in the Ski segment, Backpack category for the brand new Targhee 32. The backpack expands the Gregory line with a completely redesigned alpine pack for backcountry skiers, snowboarders and snowshoers. The award adds to the momentum that Gregory is carrying into 2013.
"We've reentered the winter market with a high-quality, modern ski pack series," states John Sears, director of product development at Gregory. "And we are pleased that our innovation bears fruit in such a great way with the introduction of the product. This award demonstrates that our design understands the true needs of alpine users."
In addition to the 32L model, the Targhee™ will be available in 18, 26, and 45 liter versions. The backpack is built around a new VertFlex™ suspension system developed to provide a stable and comfortable load transfer while maintaining the torsional flexibility necessary to accommodate the dynamic movements of skiing and riding. Skis can be carried in an A-frame configuration that accommodates skis tails up to 130mm, or diagonally with a stowable ski carry system that includes a cam-lock system for added stability. The Targhee carries a snowboard or snowshoes with Hypalon-reinforced webbing and compression straps to ensure a durable and secure fit.
The series includes a dual ice axe carry system for efficient carry of tools when the way up gets more technical. Anodized aluminum hardware is incorporated on critical axe and ski carry attachment points for ultimate backcountry durability and cold weather performance.
For safety, the Targhee offers quick access to a dedicated avalanche safety gear pocket that fits a shovel, probe, snow saw and more, no matter how equipment is configured for carry on the outside. Stowable helmet carry, an insulated hydration sleeve and full-zip rear panel access to the main compartment round out the feature set. This series is all about carrying comfort with access to needed gear from all angles. The new Targhee Series will be available for public purchase this Fall, 2013.
Logo courtesy Gregory Mountain Products