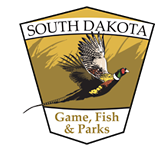 Visitors planning camping trips to South Dakota state parks and recreation areas will notice changes when reserving campsites this year.
The Department of Game, Fish and Parks has implemented a new reservation system, and state park officials are asking campers to be patient while the final touches are put on the reservation website.
"The new website is still a work in progress, and we will have all of the features that campers are used to, up and running soon," said state Parks and Recreation Director Doug Hofer.
In the meantime, campers wishing to book more than one campsite at a time are asked to reserve them through the call center at 1-800-710-2267.
The website will also be adding a campsite availability calendar and customer logins.
Reservations for camping in most state parks can be made within 90 days of arrival dates. The first day to make reservations for the annual Open House Weekend is Feb. 16 for a May 17 arrival. During Open House Weekend, no park entrance fees are charged, but camping fees still apply.
Reservations for Memorial Day weekend can be made beginning Feb. 23 for a May 24 arrival. Reservations can be made one year in advance for campsites at Custer State Park and for lodges in all state parks and recreation areas.
Reservations can be made 24 hours a day both online at www.campsd.com or by calling 1-800-710-2267. Campsites become available at 7 a.m. on the first day of the 90-day window. There is a $7.70 per site non-refundable reservation fee, which does not apply to South Dakota residents.
The full 90-day window calendar can be found online at www.gfp.sd.gov.
Logo courtesy South Dakota Game, Fish, and Parks