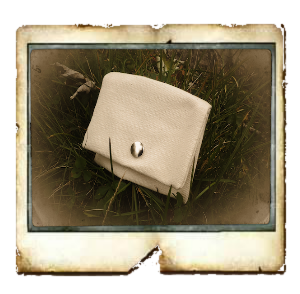 Meet the Tin Packer. This bag was created to fill the need for a simple no nonsense pocket pack that is American made and doesn't break the bank, The Tin Packer can be utilized as is but is intended to be modified by the user to personalize it for their needs.
When you start looking to head to the outdoors it seems your possible gear options multiply faster than you expect. Little things like your wallet, keys, phone and cash can easily get lost. Keep all of your small items together. The Tin Packer fits that role perfectly. It's about 4.75″ × 3.5″ inside— big enough to hold an Altoids tin.
Many packs bought today are tricked out with extras you don't want, to get you a feature that you do. With the Tin Packer YOU personalize YOUR pouch YOUR way. Want a certain color? The Tin Packer accepts most commonly available dyes you can apply at home. Want to add on a loop or a grommet or a pocket? The Tin Packer's canvas is easily modified by a good sail needle, scissors and some thread. Field care and repair is easy as well. If you wish you may treat the heavy canvas of the Tin Packer to repel water with any number of waterproofing options.
Its not just another pouch its YOUR pouch done YOUR way.
Image courtesy Mule Team Canvas Co.