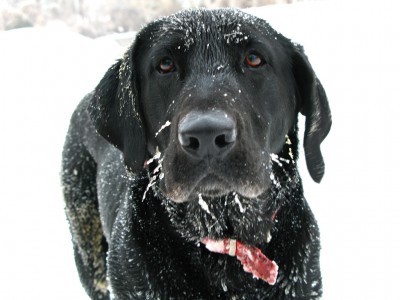 A Labrador Retriever named Kentucky proved himself worthy to be called "man's best friend" when the dog stayed loyally next to 51-year-old Bjoern Waalberg's body until search teams found them.
According to ABC News, New Jersey rescue crews were notified late Saturday about the man's failure to return home by his distraught wife. Police found Waalberg's car in the parking lot of the 576-acre Apshawa Preserve and proceeded to search the nearby area.
Search teams quickly found Kentucky when his eyes reflected lamplight. The mournful Labrador then led rescue workers to where Waalberg had died several hours earlier. Currently the cause of death has not been released but authorities say it does not seem to be suspicious. Waalberg will be remembered as an avid outdoorsman and hiker.
Labradors are listed by entirelypets.com in the top 12 most loyal dog breeds and remain a popular companion for many hikers and hunters. The breed was originally used for retrieving fish nets  and small game–hence the moniker "retriever"–and sport characteristic webbed paws. They make good guide dogs and are the most common canine in many countries, including the United States.
Kentucky is only one example of how Labradors don't consider mortality as an end to a good friendship. In 2011 during a funeral for Navy SEAL John Tumilson, his dog Hawkeye padded on stage and spent the ceremony next to his owner's coffin. Another Labrador named Dorado helped his owner Omar Eduardo Rivera survive the events of Sept. 11 when the two were trapped on the 71st floor of the World Trade Center by leading the injured man down the stairs level by level.
Image from OakleyOriginals on the flickr Creative Commons