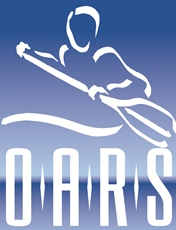 With culinary travel on the rise in 2013, veteran outfitter O.A.R.S. is offering 11 gourmet-, beer- and wine-themed whitewater rafting trips as part of their portfolio of nearly 100 unique award-winning nature-based adventures. Whether travelers are sampling pints of craft beer on Oregon's Rogue River or treating their taste buds to a venison sirloin steak with a huckleberry wine reduction on the company's new Epicurean Adventure on the Salmon River with Whole Journeys, their palates will surely be satiated on these once-in-a-lifetime adventures.
"Foodie" trips are not a new travel trend, but they certainly are here to stay. O.A.R.S. began offering river trips with a culinary twist more than 15 years ago, and these trips have continued to grow in popularity ever since.
Ask any past participant and they will tell you that there's nothing quite like enjoying a cold, quality microbrew with a gourmet meal after an exciting day on the river. After navigating some of America's most invigorating rapids in California, Oregon and Idaho, O.A.R.S. guests enjoy "après raft" with the finest suds from Sierra Nevada, Southern Oregon Brewing Company, and Big Sky Brewing Company. TheseBeer Vacations depart May through August and start at $525 per person.
O.A.R.S. has partnered with wineries from Northern California, Southern Oregon & Washington State to provide knowledgeable wine stewards and award-winning wines that are artfully paired with each evening's gourmet meal. Valley View Winery in Oregon, Fjellene Cellars from Washington, and Twisted Oak and Hatcher Winery from California's Sierra Foothills are just a few of the wineries that have partnered with O.A.R.S. in 2013 for their Wine on the River series. Wine Tasting Tours depart May through September and start as low as $359 per person.
Each beer vacation and Wine on the River trip boasts five-star cuisine to complement the fine wine and craft beer, but O.A.R.S. really gets down to gourmet business on their Cooking Vacations and Culinary Tours. On the company's new Epicurean Adventure on Idaho's Salmon River with Whole Journeys, travelers will indulge themselves with organic, regional delicacies sourced from Whole Foods Market in Boise and prepared riverside by Chef Cristian Vargas. And, saving the best for last: while rafting down the Rogue River in Oregon, celebrated Chef Bob Anderson of Yosemite's Ahwahnee Hotel delights adventurers with mouthwatering creations like figs stuffed with Point Reyes Blue Cheese wrapped in bacon and filet mignon flambéed in a Jack Daniels sauce. These culinary tours depart July through September and start at $1,399 per person.
All of these unique food experiences are featured in the 2013 O.A.R.S. Adventures Catalog, available online at oars.com/catalog or by calling (800) 346-6277. Or, view the digital version on any desktop browser or mobile device at http://ow.ly/eWQC9.
Image courtesy O.A.R.S.