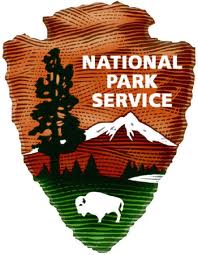 To prevent dangerous attempts by boat captains to swim to shore after unloading passengers and gear, Biscayne National Park is closing the designated loading and unloading slips in Elliott Key Harbor.  Three slips in Elliott Key Harbor were opened last weekend to provide short-term access for unloading and loading passengers and gear.  The intention was that after using the slips, captains would anchor outside the harbor and reach the shore via vessels that can be hand carried to and from the shoreline, such as canoes, kayaks or other small boats.  However, after opening the slips, park officials observed numerous boat captains using the slips to unload, then anchoring outside the harbor and attempting to swim to shore.
With cooler weather, frequently windy conditions, currents, and submerged obstacles in the water, attempting to swim to shore is a tremendously risky endeavor.  Providing limited access to Elliott Key Harbor  exacerbated potential drowning risks for island visitors.  "We understand that closing the harbor and campground during the winter camping season is an unfortunate last resort, but public safety is our primary concern," said Biscayne National Park Chief Ranger Willie Lopez.  "In the meantime, we are doing everything possible to restore Elliott Key Harbor to full operations after extensive structural damage sustained by the docks during Tropical Storm Sandy."
As always, landing on the concrete maintenance dock south of the harbor is closed to the public and open to official use only, however University Dock, north of the harbor, is open to the public for day use only.
Other Islands:
All other areas of the park remain open as they were prior to the Tropical Storm Sandy's brush with South Florida. Boca Chita Key is fully open, including the harbor and campground.  Only one boat may raft to another boat tied to/docked in the harbor.  Adams Key is fully open, but for day use only.
Image courtesy National Park Service