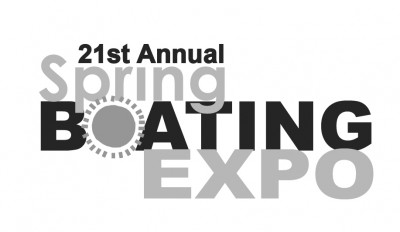 The Spring Boating Expo cruises into the Suburban Collection Showplace March 14-17, bringing hundreds of boats to see and buy along with accessories, entertainment and fun! More than 75 exhibitors will fill the expo halls and will showcase products priced to sell!
"The Spring Boating Expo is said to be the 'time to buy boat  show' because it's one of the last shows of the season and the perfect opportunity to buy a boat and have it delivered in time for spring launch," said Show Manager Nicki Polan. "The boating industry is rebounding in Michigan and we're expecting lots of boats to sell at this year's show."
Along with hundreds of boats, a full line-up of promotions will entertain show-goers.
The Live Shark Encounter is a thrilling educational show full of anticipation as this crew climbs in the tank with the sharks during the shows, running each day at the Spring Boating Expo.
Participants can gear up and get in the Be A Diver Scuba Pool with certified trainers and experience scuba diving right at the show!
Kids can crawl into the Waterwalkerz and see how long they can stand up in the "human hamster balls"
Nickelodeon's Dora the Explorer will roam the show on the weekend from noon to 4 p.m. each day.
The Caribbean themed Tiki Bar is a place for show-goers to relax and meet up with their boating friends and family within the show.
Discount tickets and hotel accommodations are available at SpringBoatingExpo.net. Regular admission is $10 for adults, children 12 and under free with an adult. Hours: Thursday and Friday 2 – 9pm, Saturday 11am – 9pm, Sunday 11am – 6pm. Parking is available on-site at the Suburban Collection Showplace for $5. The Spring Boating Expo is owned and produced by the Michigan Boating Industries Association (MBIA), the voice of boating in Michigan. Revenue generated for this event is returned back to fund boater's interests via MBIA's programs and services. For more information visit SpringBoatingExpo.net or call 734.261.0123.
Logo courtesy Michigan Boating Industries Association