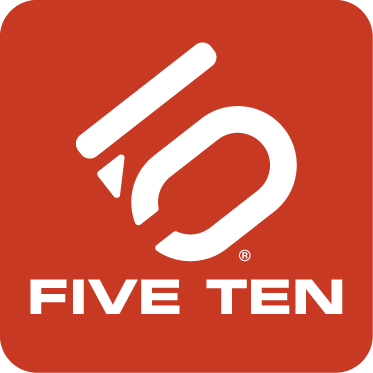 Five Ten, the specialist in high-friction footwear for the world's most exciting sports, wins Climbing's 2013 Editors' Choice Award for the new Stonelands Lace-up climbing shoe. Gear Institute honors Stealth MI6 rubber with Best In Show Award for Outdoor Retailer Winter 2013.
The Gear Institute Best In Show Award highlights "the authentic innovations and game-changing products that will matter the most next winter." After dubbing Stealth MI6 a "game-changer," Gear Institute editor and founder, Justin Nyberg wrote, "Having felt the compound, it's incredibly sticky and gummy—like no other climbing shoe rubber we've ever seen…it ought to smear like a beast. We can't wait to see what it will do for blank walls that are currently thought of as unclimbable." To check out Gear Institute's video of "Five Ten's Rubber Wizard, Charles Cole," click here: http://www.gearinstitute.com/gear-news/gear-institute-top-stories/item/video-behind-the-story-of-mi6-five-ten-s-wildly-sticky-new-rubber.  Five Ten received more accolades for MI6 rubber from The Gear Caster, one the industry's most popular blog and twitter sites; http://bit.ly/126QvSb+. To quote Amy Jurries, ace gear tester; "Slippy holds at the climbing gym? Super polished routes that feel almost like marble? Water on your climb? No problem. The new Stealth MI6 rubber from Five Ten will grip its way up even the blankest of walls." MI6 is a revolutionary new rubber that offers unprecedented cushion and shock-absorption with the durability and friction of our benchmark Stealth C4. MI6 rubber debuts for Fall '13 on Five Ten's new Team VXi, the lightest performance competition climbing shoe available (5.10 ounces per shoe) and the Freerider Pro VXi Elements, a winterized all-mountain flat-pedal bike shoe.
Five Ten is honored to accept one of the highly-coveted Climbing magazine Editor's Choice Award for the Stonelands Lace-up. In the true spirit of climbing, equipmenteditor Julie Ellison delivered a 40 oz. "trophy" beer to Five Ten as way of announcing the award—a prize greatly appreciated by our athlete testers/tasters. Climbing editor-in-chief, Shannon Davis, writes "Climbing magazine's Editors' Choice Award recognizes the best gear of the year for climbers-standout performance, innovation, and value. Our team of testers packed a year's worth of use on the Stonelands and unanimously praised their ideal combination ofperformance and comfort." The new Stonelands Lace-up, as well as the new Stonelands VCS (velcro closure system) and Stonelands Slipper are built on Five Ten's now award-winning low-volume last that cradles the foot in a natural, flat toed position while maintaining precision and power. The new for Spring 2013 shoes feature Stealth C4 rubber, the industry standard for high-friction.
Image courtesy Five Ten