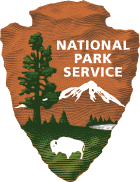 The National Park Service and the American Society of Landscape Architects (ASLA) are expanding their efforts to help communities create environments that encourage daily exercise, provide clean air and water, and even supply nutritious food.
"The partnership between the National Park Service and ASLA provides communities with access to expert planners and designers that can turn their ideas into actions," said National Park Service Director Jonathan B. Jarvis. "We want to support healthy communities and extend the missions of the National Park Service and ASLA to all Americans."
Since 2000, ASLA and the National Park Service's Rivers, Trails, and Conservation Assistance program have worked together to support dozens of community-led natural resource conservation and recreation projects. In a recent collaboration with the town of Roslyn, Wash., they crafted a visual master plan for a non-motorized recreation and trails system through a nearly 300-acre urban forest.
"Help from the Washington chapter of the ASLA and the National Park Service staff moved the Roslyn Urban Forest planning efforts ahead by five years," said Mitch Long of the City of Roslyn's Public Works Department.
This year, both organizations want to join forces more often to help plan and design trail systems, parks, and other recreation projects. ASLA has designated 2013 as the Year of Public Service to spotlight the community service performed by landscape architects across the nation, and to engage the public in the landscape architecture profession.
"Both ASLA and the National Park Service have goals in common, including creating a national network of healthy, sustainable outdoor recreation opportunities," said Nancy Somerville, Hon. ASLA, executive vice president and CEO of ASLA. "We encourage our local chapters to collaborate with the National Park Service on mutually beneficial projects, and undertake at least one public service project this year."
Image courtesy National Park Service