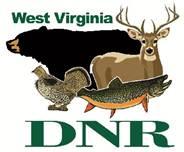 Cacapon State Park has a variety of activities for winter weekend enjoyment. Some of the Saturday activities at Cacapon in which visitors may participate at no cost include:
Feb. 2, 2013
Whether West Virginia's French Creek Freddie or Pennsylvania's Punxsutawney Phil sees his shadow Feb. 2, the Cacapon Nature Center will be open from noon until 2 p.m. to learn about wildlife found in Morgan County.  Educational coloring sheets are part of Groundhog Day activities.
Feb. 9, 2013
The Nature Center is the hub for Feb. 9 for Wildlife Signs Workshop beginning at 10 a.m. "It's a family-friendly event that will show you how to look for tracks and other signs of wildlife in West Virginia forests," says park naturalist Renee Fincham. The workshop is hosted by Potomac Valley Audubon Society and meets at Cacapon Nature Center. In the event of snow, the trip will be rescheduled to Feb. 16. Participants should wear sturdy footwear and appropriate clothing and prepare for about 1-1/2 hours for the activity. Call for details to 304-258-1022.
Valentines, a holiday inspired craft, is planned at 1:30 p.m. Young naturalists and those young at heart want to have fun and create an impressive work of art. The 30-minute craft time is free of charge and open to the public.
"The Secret of Wings" family movie matinee is scheduled at 3 p.m. in the Lodge Club Room.
Saturday, Feb. 16
The CCC boys left a legacy that can still be enjoyed all over West Virginia in the forests they planted and parks they helped to build. Meet the naturalist at the Nature Center at 1:30 p.m. to watch a movie, "A Look into the Past." Cacapon Resort is an example of CCC construction and many structures built at Camp Morgan remain in use today.
"Birrrrds of Winter Hike" is a cool play on words for a 2:30 p.m. bird walk. Meet the naturalist at the Nature Center to discover who may be around this time of year while enjoying the natural landscape of the Laurel Trail. This trail is approximately 2 miles with a few hills, but is a great trail at Cacapon!   (1½ hours)
"Solution for Cold Hands" is scheduled at 4:30 p.m. and teaches attendees how to make a set of hand warmers perfect to put into your pockets.  The 30-minute craft is at the Nature Center.
Saturday, Feb. 23
Winter Wonderland Hike at 10:30 a.m. Meet the naturalist at the Nature Center to explore the natural and historic landscape of the Ridge Trail. This trail is approximately 1½ miles with a few hills. (1 hour)
Pileated Woodpecker Craft invites young naturalists and adults to the Nature Center to make a pileated woodpecker, one of the most frequently seen majestic woodpeckers at Cacapon. (30 minutes)
History Stroll is a walk to see various CCC Camp Morgan structures that were built at Cacapon.  Meet the naturalist at the Nature Center at 2 p.m. to learn more about the Civilian Conservation Corps. This will be an easy one-mile walk through the park. Following the hike, hot tea will be served.  (45 minutes)
Look for the "Bear Necessities" is an educational program to learn the necessities of a bear's life. Join naturalist Renee Fincham in the Nature Center 3:30 p.m. to view an eyewitness video on all different species of bears and their necessities.
Cacapon State Park is a year-round destination featuring lodge, restaurant, cabins, golf, hiking, fishing and a host of spring-fall recreational activities. Cacapon is located in Morgan County in West Virginia's Eastern Panhandle.  To learn more about activities and facilities at Cacapon State Park, visit www.cacaponresort.com or call 304-258-1022.
Image courtesy West Virginia Division of Natural Resources