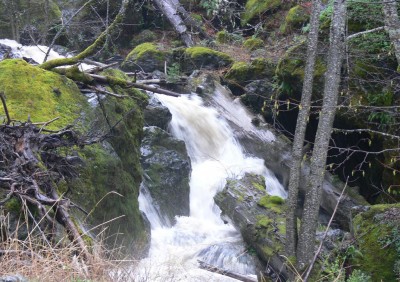 Heavy rains in parts of Bear Canyon near Tuscon, Arizona stranded around 40 to 50 adults and children on Saturday. A coordinated ground and air rescue was mounted by the Pima County Sheriff's Office in the late afternoon and continued into the night to bring the hikers in.
According to KGUN-TV, a rush of panicked 911 calls brought attention to the dangerous conditions caused by rising river waters.
"We got more calls from more groups, until we had somewhere between 40 to 50 hikers who were trapped in a variety of different locations," said Deputy Tom Peine.
Several groups of hikers had to be roped together and led to safety through high water, while others were completely surrounded by flood water and had to be flown out. The mission took several hours to find all the reported missing. Deputies attribute their successful operation to infrared capabilities and GPS tracking.
"I've never seen anything like this. No, I've never gotten caught like this," said Jesse Boyd, one of the hikers. "I've gotten caught in rain out here, but nothing to the point where I had to be rescued."
Rainfall poses an especially dangerous threat to canyon hikers and Bear Canyon was well known to have several wash points that could lead to flooding. The sherriff's office reminds hikers to prepare for dangerous weather changes and of course, check the forecast.
"We can prepare ourselves when we go on these trips. Always bring enough water.  Make sure to look at the weather forecast.  Bring some extra food because, again, things can happen out there, and people need to be prepared to deal with it," says Deputy Tom Peine.
Image from Jessica Merz (jessicafm) on the flickr Creative Commons