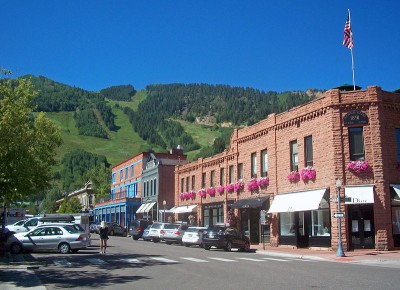 The ski resort in Aspen, Colorado is the most expensive inthe United States. That's according to the latest survey from Cheaphotels.org, which compared 20 ski resorts in the USA based on the cost of their lodging. The survey specifically analyzed what travelers would currently have to spend for a hotel room (minimum: 3-star hotel) that is located inside or within close proximity to the respective resorts.
In Aspen, travelers will have to pay, on average during February and March 2013, $241 per night for the cheapest available double room. The two runners-up came in only slightly less expensive. California'sOlympic Valley and the Alta/Snowbird resort in Utah snagged the number two and three slots with average overnight rates of $239 and $236, respectively.
Perhaps surprisingly, Utah's popular resort of Park City proved quite affordable, with an average of $129per night. That price tag positions Park City 17th out of 20 resorts ranked. The two least expensive resorts according to the survey are Idaho's Sun Valley and Heavenly Mountain Resort in California. Bargain-hunting skiers will be pleased to learn that they should be able to find rooms there for around$100 per night.
Following is a list of the 10 most expensive ski resorts in the USA. The rankings are based on each resort area's average rate for the cheapest available double room in a minimum 3-star hotel during the months of February and March 2013.
1. Aspen (Colorado) $241
2. Olympic Valley (California) $239
3. Alta/Snowbird (Utah) $236
4. Breckenridge (Colorado) $223
5. Vail (Colorado) $214
6. Snowmass (Colorado) $212
7. Telluride (Colorado) $204
8. Keystone (Colorado) $203
9. Beaver Creak (Colorado) $199
10. Copper Mountain (Colorado) $192
For the full results of the survey, check  http://www.cheaphotels.org/press/ski-resorts-2013.html
Image courtesy Wikimedia commons.