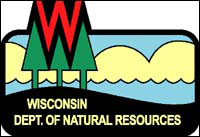 Wisconsin has had cold in abundance in the last week. Ice making conditions have been perfect across much of the state, but the other half of the winning winter formula – snow – has been missing in most areas.
Snowmobiles trails remain closed in most counties, with a few northern counties continuing to report that open trails are also in very poor condition. Same for skiing and snowshoeing conditions.
A host of candlelight events are still scheduled for Saturday, Jan. 26, including the Brule River State Forest, Crex Meadows Wildlife Area and Kettle Moraine State Forest. In addition to cross-country skiing, many will also offer fires, snacks and hot beverages.
Ice fishing, on the other hand, is a mixed bag. In the north, some nice crappie, perch and bluegill have still been caught, but action has been spotty. The walleye bite has continued its erratic trend of the winter, and most anglers are seeing just enough action to keep them interested.
To the east, ice anglers on Poygan and Winneconne lakes in Winnebago County have had some success this past week, catching white bass of all sizes, as well as a few panfish and walleye. High winds have created some unusual January ice shoves on the north and northeast shores of Lake Winnebago, where ice fishing has been slow due to changing ice conditions. As recent as late last week there was a section of open water on Lake Koshkonong in Jefferson County.
Grant County anglers are reporting bluegills on the Mississippi River at Wyalusing State Park across from the boat landing near the islands. Crappies and bass have been caught at River of Lakes in the channel in front of the Campground across from the gas docks. Bertom Lake and O Leary Lake have reported a few bluegills and occasional crappie, but small size.
There are a few more days left of ruffed grouse season in the northern zone and with new snow in some areas, it may be a great time to get out and enjoy grouse hunting with your dog or snowshoes. Ruffed grouse prefer deeper snow and will snow roost or dive under the snow to stay warm. The shallow snow has not been allowing them to snow roost at this point. Large flocks of turkeys have been seen in some northern areas and now is the time to check turkey permit status. The spring turkey permit drawing has been completed and successful turkey permit winners should have been notified by a postcard in their mail. Left over spring turkey permits will go on sale in March.
Lack of snow won't put a stop to Outagamie County's Eagle Days on the Fox River (exit DNR), which will be celebrated this weekend. Bald eagles watchers have also been observing many bald eagles along most of the Mississippi River areas from Wyalusing south to Dubuque. In Dodge County, some snowy owls, pine siskins, rough-legged hawks and other winter birds can be seen.
Image courtesy Wisconsin Department of Natural Resources