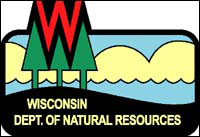 We are happy to let you know that very good progress has been made with the campsite electrification project. We are ready to open campsite reservations at a number of properties. On Thursday, Jan. 31, 2013 at 9 a.m. Central Time, the following properties will have their campsites listed open for reservations for spring 2013:
Kettle Moraine State Forest – Northern Unit: Long Lake Campground sites 625, 626, 628, 631 – 643
Kettle Moraine State Forest – Southern Unit: Ottawa Lake Campground sites 305, 307, 309, 311, 341, 343, 345, 347, 349, 351, 390, 392, 395, 396, 398
Wildcat Mountain State Park: Horse sites 4, 8, 9, 11, 13, 14, 18, 21, 22, 23, and 24
Yellowstone Lake State Park: All reservable campsites
Devil's Lake State Park and Peninsula State Park campsite electrification projects are moving along. Due to the amount of work that still needs to be completed, campsites are not yet ready to be opened to reservations. Another message in the coming weeks will be sent out with updates for Devil's Lake and Peninsula state parks.
Thank you for your patience as we move forward with this project. Please watch for future updates. Information will be posted as it becomes available on project status and campsite availability.
For more information, please see: http://dnr.wi.gov/topic/parks/camping/electricupgrades.html
Logo courtesy Wisconsin Department of Natural Resources