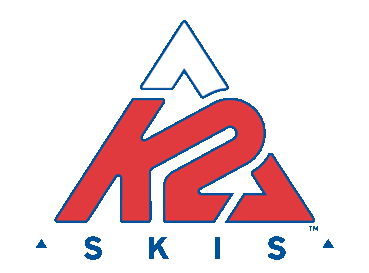 Holding true to its all-mountain philosophy, K2 Skis' new 2013/14 All-Mountain Performance (A.M.P) line is cleanly restructured to meet the needs of varied ability levels and terrain conditions to enhance skier experience and performance across the mountain. Beginning with a simple naming convention to easily identify K2's Frontside models, the new A.M.P. line also presents a logical progression up the line with increased value and waist width to naturally bridge the new 2013/14 K2 All-Mountain and Freeride collections.
K2's innovative ski designs and Baseline Rocker technologies gradually advance throughout the succession of the line starting with the narrow-waisted A.M.P. 72 featuring K2's entry-level Catch-Free Rocker. Bumping up to the A.M.P. 76 and 76 Ti, the 76mm skis differ in construction with a metal laminate applied only to the 76 Ti.
The line graduates into Hybritech sidewalls and the new All-Terrain RoX Technology for ultimate precision and stability confidence in a wider ski with the A.M.P. 80 X and metal laminate 80 X Ti. Reaching the pinnacle of the A.M.P. series and carrying on the legacy of the Rictor chassis is the new Rictor 82 XTi, positioned as a hard-charging ski that holds edge at mach speeds on firm frontside groomers while charging through varied conditions off-piste.
Arriving at the Rictor 90 XTi, the new model ultimately bridges the All-Mountain and Freeride collections with technologies from both categories to maximize the versatility of this 90mm ski.
The Rictor 90 XTi comes equipped with AT RoX and MXC binding system to perform at the resort but shares the same tapered powder tip and tail attachment from the Freeride category making it ready for skiing outside the resort boundaries. It is a one-ski-quiver for today's skier who splits their time on the frontside groomers and on the ungroomed bowls for the ultimate K2 all-mountain experience.
AMP Rictor 82 XTi
Dimensions: 127/82/112
Rocker Profile: All-Terrain
Construction: Metal Laminate, AT RoX Technology, Hybritech Sidewall, Aspen/Paulownia Core
Sizes (cm): 163, 170, 177, 184
Radius: 17m @ 177cm
AMP Rictor 90 XTi
Dimensions: 132/90/115
Rocker Profile: All-Terrain
Construction: Metal Laminate, AT RoX Technology, Mod Tech, Carbon Web Progressive Sidecut, Hybritech Sidewall, Aspen/Paulownia Core, Tip/Tail Hardware, Tapered Tip/Tail, Powder Tip, Trim To Fit Skins
Sizes (cm): 163, 170, 177, 184
Radius: 20m @ 177cm
Logo courtesy K2 Skis