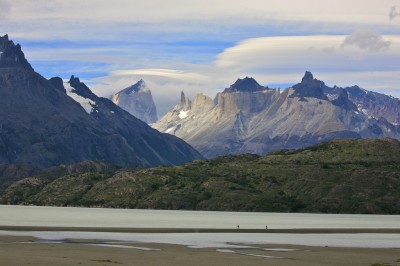 A retired forester and grandfather, Bob Melville of Port Williams now spends his time keeping active and finding new adventures. Melville's latest planned expedition is to the mountains of Patagonia in Chile and he's not going alone. Twelve experienced hikers and campers will depart for the nine-day trip in a fundraiser for the Nova Scotia Nature Trust, a conservation group preserving the territory's natural resources.
According to NovaNewsNow.com, Melville will be leaving for Chile's Torres del Paine National Park later this month and he's looking forward to it.
"At first, I signed up just because it looked like another fun thing to do while I'm still young," he joked. "But as I became aware of what the Nature Trust is doing, the people involved, and the importance of their work for the future of Nova Scotia, I became more and more interested in and enthusiastic about the cause."
Patagonia is world renowned for having breath-taking sights. The diverse landscape includes glacial fortresses, marble columns, and volcanic mountains. It is essentially a hiker's paradise.  The Torres del Paine National Park is bordered by the mountain range of the same name with heights capped at 9,000 feet. Melville himself expects to scale 4,000 feet during his trip while carrying everything he needs on his back. The thought doesn't frighten the 75-year-old, who is an avid outdoorsman and cyclist.
"This little adventure is a perfect way to celebrate my happy years on planet earth," Melville said.
Image from Alex E. Proimos (Alex E. Proimos) on the flickr Creative Commons