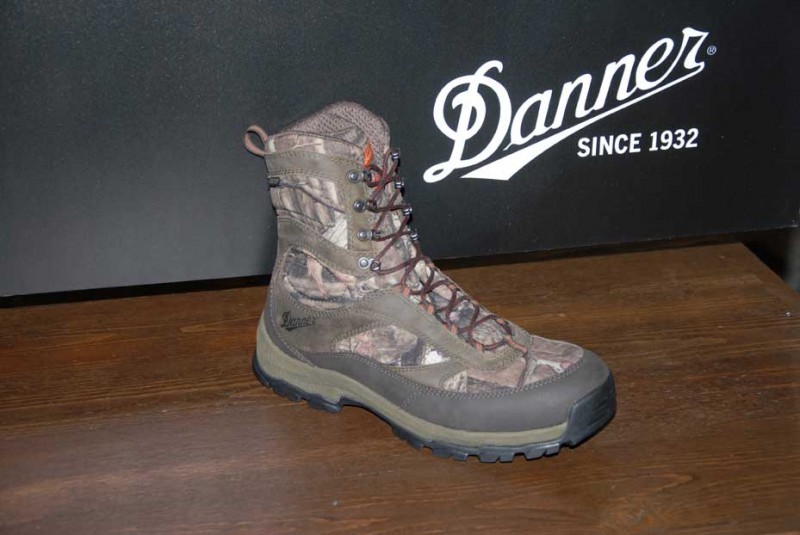 The High Ground boot from Danner follows the popular Pronghorn boot that has been Danner Boots' show pony for several years. The new High Ground is a much lighter boot.
"This new boot is built on our trailguard platform, a feature of many of our hiking boots," Taylor Towne, public relations coordinator for Danner Boots, reports. "This boot still provides the durability and stability that hunters have enjoyed in the Pronghorn, but this boot is much-more agile and is built more on the athletic-shoe platform. Designed to eliminate hot spots and pinch points – the High Ground is extremely comfortable."
The boot comes in a variety of insulations and men's and women's styles and has very durable hardware gripping ability. It will be a great super-light and comfortable boot for hiking and hunting mountain terrain. For more information on Danner's new High Ground boots, visit their website at www.danner.com.
Image by John Phillips